Four siblings – ranging from teens to their early 20s – from Jaipur, Kavya Sethi, Mehul Sethi, Tushar Sethi and Khushboo Sethi – founded the brand 'Jisora' in 2021. Since childhood, the siblings were drawn into the family clothing business. For them, it seemed like a natural progression to entrepreneurship when the pandemic struck and the concept of 'work-from-home' apparel became cool.
They started the brand Jisora in 2021, which means 'satisfaction' in the Marwari language of Rajasthan. The brand consists of modern and trendy apparel with a traditional touch. The brand is inspired by the diversity, ethnicity and tradition of India.
Comfort Clothing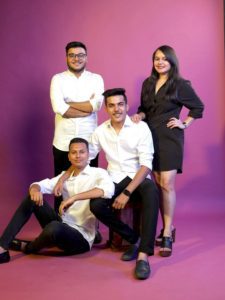 The brand was born during Covid times, when people stayed indoors and 'Lockdown Dressing' became a thing. The brand went on to incorporate more comfortable, yet stylish apparel which could seamlessly transcend the home and office spaces.
"We understood that the coming fashion had become a means to escape boredom and a mix of comfort and style. We focused on designs that are a mix of home and officewear and include both modern and traditional elements," explains Khushboo.
"Every customer wants variety, and we are a customer-centric brand. We launch on an average 40-50 new designs every month. Our clothing is not limited to home wear but can also be seamlessly integrated into work attire, travel wardrobes, day-out outfits, or even sleepwear. This ensured that our customers have access to a diverse range of options, catering to their evolving preferences and fashion needs," she adds.
Going Natural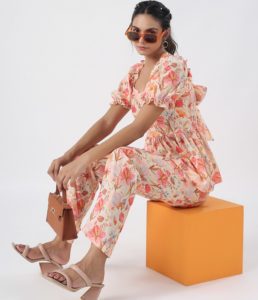 With the pandemic on the wane, people have become more conscious of their choices, and of being more planet friendly. In keeping with the times and collective consciousness, Jisora uses pure cotton fabric.
As per Khushboo, it's been observed that women are choosing cotton sets instead of feeling claustrophobic in dresses that look good but don't offer any comfort. Choosing natural fabrics like cotton then becomes essential for a brand like Jisora and also because it mitigates problems like sweat, itching and rashes which are common side effects of wearing synthetic materials.
Aligning with this, along with pure cotton, Jisora provides a line of clothes with the most chic and most fashionable of designs.
Beyond the Pandemic: Growth & Innovation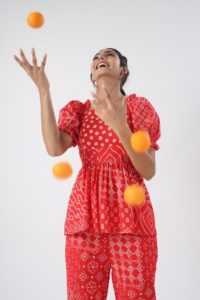 The brand has successfully adapted to the evolving fashion landscape by redefining loungewear to suit the change brought about by the pandemic and work-from-home culture. Now that the pandemic is largely behind most countries around the globe, the brand is growing, innovating and providing its target audience with versatile clothing options that cater to their desires.
Jisora's target audience includes a wide range of women from 16-year-olds to 60-year-olds and their sizes range from XS to 6XL. There is a kidswear line which is available too.
"Innovation is something that helps us stand apart. New patterns, new styles and quality played a large part in successful marketing of our brand as did word of mouth growth. Aside from this, we ensure that our price range is quite reasonable. Our average price range starts from Rs 1200," she says.
Expansion Plans
Jisora's products see the highest demand in tier 1 cities like Delhi, Bangalore and Mumbai while online sales continue to boost their business worldwide. "We ensure smooth return and exchange process on our website," Khushboo claims.
Aside from this, while the brand's primary focus has been on dominating the womenswear segment, the founders have decided to expand into menswear as well.
"Initially, the plan to launch menswear was on hold, but now we possess the necessary resources, design expertise, market understanding and knowledge to successfully introduce a menswear section under our brand," she says.
She adds that Jisora is listed amongst the top 5 loungewear brands in India with an annual turnover forecast for 2023-24 of Rs 60 crore.
"Our team is working hard to meet our goals to broaden our online presence and dominate the loungewear and western wear market all over the world," she states confidently.
The brand is soon planning on opening franchise stores across the country.