Like most fashion trends that appear, disappear and then re-appear decades later again, the concept of a capsule wardrobe that once existed is back again in the fashion game, and from what it looks like, this time it's here to stay.
So, what is a capsule wardrobe?
Essentially speaking, a capsule wardrobe is an amalgamation of minimalism and sustainability. It is a wardrobe that metaphorically represents the size of a capsule, the select clothing inside it meant to maximize utility, limit thoughtless purchases, and increase conscious fashion. Fundamentally, a capsule wardrobe is what everyone needs today.
Origin & History of Capsule Wardrobes
Susie Faux, a boutique owner in London was the one who first coined the term 'capsule wardrobe' in the 1970s. According to her, a wardrobe like this is only made up of the most essential 'must-haves' of fashion. They include pieces like skirts, well-structured trousers, plain or neutral tops, sweaters, distinguished denim, and classic dresses. Clothing like these allows people to create endless looks that are versatile and well suited for all occasions, and they certainly eliminate the 'what should I wear?' question that most people face each morning!
Although aspects like mass production and gigantic amounts of waste from the fashion industry are yet too large an issue to be curbed in its entirety, there is definitely a slow but certain growth of a more aware consumer base. People today know how to keep up with the changing times; they are aware of the urgency of the crisis that we face at a global level and want to help out in any way possible – they ask the right questions and want the right answers in return.
With a lot of these people now willing to walk the extra mile, there has been an increase in public interest in reducing the fashion industry's environmental impact and an even greater demand for responsible and sustainable brands. Right from sourcing and fair trading to manufacturing and end consumption – people care about it all.
Attributing to these shifts in consumer trends and consumption patterns, the capsule wardrobe today has made a strong comeback and is a loved method by many around the world who want to consume fashion more sustainably.
Here are 5 homegrown Indian brands that add more substance to your everyday style. What's more, is that their clothing is bold, fun, and quirky in more than one way – this makes them top contenders to be paired with several other pieces of clothing in different ways and endless combinations, making them great for any capsule collection.
Qua
Founded by tech duo, Rupanshi Agarwal and Bharat Agarwal, Qua today is considered to be one of the best homegrown brands for building a capsule wardrobe. This brand was created keeping in mind the market gap in women's formalwear and it caters to every Indian woman who wants to ditch the boring black, white and navy options and instead opt for comfortable formals with a twist.
Pieces from Qua have been carefully constructed for maximum functionality, in addition to this, the brand displays a quirky side to it which makes its outfits easy to flow from desk to dinner. Their fabrics have an interesting colour palette of pastels and bold and they also come with fun zippers and a drape cinch around the waist.
With the perfect amount of formal and casual blend, the brand also offers styling services to all customers that need help building their capsule wardrobe. The USP of their website is that it offers clothing based on an individual's profession, price range and style, which can be complemented with their minimalist jewelry too.
Basque
Co-Founded by Rajesh Shah and Seema Shah, this Mumbai-based brand specializes in clothes like trousers, overlay skirts in Parisian-style leather, cable knit sweaters, structured blazers or California-inspired Capri shorts; the brand aims to revive classic trends and designs for the modern woman who wants to be effortlessly chic. Their USP is to offer affordable luxury that is sustainable and timeless.
Clothing from Basque represents a style that is modern and fresh, but also easy and seamless to transition from day to night. Their collection, which is a blend of function and style, aims to make people feel at home no matter where they go. This element of seasonlessness makes Basque a great brand to own when working on a capsule wardrobe.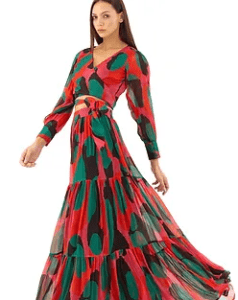 Koai
A Japanese term for 'lovechild', Koai is its Director, Anugrah Chandra's way of creating elevated fashion essentials that is also an homage to Rajasthan's traditional hand block printing technique called dabu. The brand takes the idea of women's formalwear a few notches ahead by adding vibrant geometric and botanical prints to it.
This kind of style is for people who like to experiment and differ from the status quo. Because their clothing is heavily print-focused and comes in a ready-to-wear form with luxurious textile and quirky graphics, they act as cheerful formals that can be worn to the office, brunch or a resort. Koai's designs are attention-grabbing and are sure to transcend all trends and seasons.
Salt Attire
Another homegrown brand in the market, Salt Attire focuses on women's formalwear for a capsule wardrobe. Brand's CEO & Founder Dipti Tolani showcases her classic take on formals through pieces that are clean cut, well-tailored and structured for utmost functionality and sophistication.
The brand's USP is that its clothing is designed keeping in mind the Indian style and body type. None of their clothes have revealing elements in them like slits or sheer fabrics, which makes them appealing for women beyond the younger age group. They also come at a great price point for women who want to invest in versatile formals.
Salt Attire has custom tailoring, styling services and free alteration services as well. Moreover, all of their clothing items are made from premium quality fabrics that are ethically sourced and durable.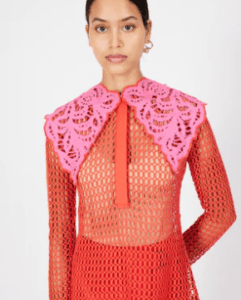 Moonray
Founded by mother-daughter duo Karishma Swali and Avantika Swali, Moonray explores both, formal and casual wear. The brand showcases a wide collection of denim, work-appropriate dresses, blouses and co-ord sets that are of a minimalistic but fun style. Moonray is often opted for by people who want to re-work their professional style more unusually.
The brand targets Millennials and young fashion enthusiasts who want to experiment without being afraid to try and flaunt something new. Mirroring a style that is a mix of high-street fashion and luxury, at Moonray, one can find many unique pieces like deconstructed pantsuits and wrap-around skorts.
In terms of sustainability, 80% of the cotton that the brand uses is organic certified. They also produce their denim in a way that requires less water, fewer chemicals, and less energy. By using plant-based dyes and hand painting, Moonray is also actively involved in reducing its carbon footprint. The sustainability of their fabrics combined with their unique style makes their clothing a great fashion investment.