Licensed sports merchandising market in India has been witnessing a steady growth. The size of the global market for licensed sports memorabilia was estimated at USD 33.48 billion in 2022, and it is anticipated to increase at a CAGR of 4.9% from 2023 to 2030.
According to reports, the market for sports apparel in India was estimated at USD 498.68 million in 2020 and USD 579.47 million in 2021. By 2029, with a CAGR of 16.2%, it is predicted to have increased to USD 2238.13 million.
The market for sports equipment is anticipated to bring in US$17.30 billion in 2023. The market's projected CAGR from 2023 to 2028 is 7.70% annual growth. According to population figures, $12.11 in per-person revenue is generated in 2023 as well.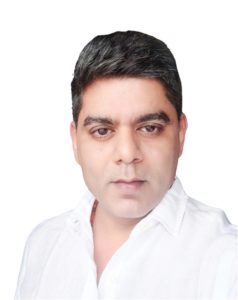 Today, sports licensing agreements have expanded, enabling a greater variety of merchandise. IMAGES Group's Zainab Kazi speaks with Ravi Kukreja, Co-Founder – playR to understand the dynamics of the market as it stands today.
What is sports merchandising?
Licensed sports merchandising refers to the selling of sports-related items with logos, team names, or player endorsements of professional sports clubs or athletes. Due to variables including the popularity of sports leagues, rising disposable income, and fan devotion, this sector has seen tremendous expansion in recent years.
It isn't uncommon to witness that nowadays, licensees provide a wide range of product categories in addition to conventional clothing, including footwear, home décor, technology, and toys. The market has grown and attracted a wider range of customers as a result of this diversification.
Impact of globalisation and social media on the market dynamics…
Globalisation of sports has opened up new markets for licensed items. As sports leagues and events grow in popularity in various regions, so does the demand for licensed products for these sports. Social media platforms and influencer marketing have played an important role in promoting licensed sporting goods. Athletes and influencers often feature their favourite products to entice followers to buy and drive market growth. Overall, the licensed sporting goods market is expected to continue growing owing to growing passion for the sport, expanding fan base, technological advancements, and new market opportunities.
Factors contributing to the growth of the market…
Consumer spending and rising disposable income: This has both helped the market for officially licensed sports memorabilia to expand, especially in emerging markets. Customers are more likely to spend on sporting goods since they have more discretionary cash to show their allegiance to and support for their preferred teams or sportsmen.
Online retailing and e-commerce: The market for officially licensed sports products has seen a tremendous increase because of the quick development of e-commerce platforms and online shopping. Fans from many locations may readily buy stuff because of the large selection, affordable prices, simplicity, and worldwide accessibility that online platforms provide. Many people prefer to purchase online because of how convenient it is.
Globalisation and international expansion: Teams and leagues in the sports industry are putting more and more emphasis on growing their fan bases abroad. As a result of this growth, there is an increasing demand for officially licensed sports memorabilia in new countries including Asia-Pacific and Latin America. Cross-licensing opportunities across international sports leagues have been made possible by globalisation, which has further fueled industry expansion.
Increased sports sponsorship and expanding the sports fan base: Both domestic and international licensing agreements play an important role in the Indian licensed sporting goods market. International sports brands, teams and leagues are working with Indian manufacturers and retailers to produce licensed merchandise, while local sports leagues and organisations also enter into licensing agreements to provide fans with official merchandise. As the sport grows in popularity around the world, the fan base grows and so does the demand for licensed merchandise. Fans are eager to express their loyalty and belonging to their favourite teams, driving market growth. Collaboration between sports organisations and corporate sponsors is expanding, and opportunities to obtain licences are increasing. This has allowed licensed products to reach a wider consumer base through various distribution channels.
Innovations in the product range being witnessed…
Manufacturers are diversifying their product offerings beyond traditional apparel items such as jerseys and hats. Today, the market includes a wide range of licensed products, appealing to a wider consumer base. The growth of e-commerce and online retail platforms gives fans a convenient way to purchase licensed sporting goods. Online channels offer a wide range of products and are easy to access, helping to expand the market. Sports organisations and licensees are focused on increasing fan engagement through innovative experiences such as augmented reality (AR) and virtual reality (VR) applications, interactive mobile apps and immersive in-stadium experiences. These initiatives drive demand for licensed merchandise as fans look to connect with their favourite teams and athletes.
Design dynamics…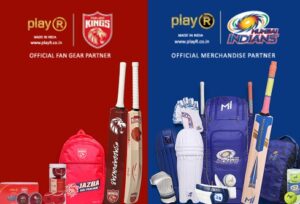 Fans are eager to express their loyalty and belonging to their favourite teams, fueling the growth of the market. Nostalgic designs have gained popularity in the licensed sports merchandise market. Fans have shown a strong liking for vintage logos, throwback jerseys, and merchandise that celebrates historic moments and iconic teams from the past. Consumers want unique, personalised products that reflect their personality and their connection to their favourite team. For this reason, manufacturers offer customization options such as: personalised jerseys, name and number customization, and exclusive limited edition items that allow fans to create unique merchandise. Growing consumer awareness of sustainability and ethical production practices is influencing purchasing decisions.
Manufacturers that incorporate eco-friendly materials and ethical sourcing strategies into their licensed products are attracting more customers. Indian athletes in various sports, especially cricket and football, have a loyal fan base. Athlete-designed goods such as apparel, shoes, and accessories favoured by popular athletes are extremely popular with fans and contribute aggressively to the licensed sporting goods market.
Going omnichannel…

The sports sector is embracing an omnichannel strategy that combines online and physical retail channels. Sports organisations are cooperating with well-known retailers as well as investing in their own ecommerce platforms. This trend makes it convenient and accessible for fans to buy authorised items through a variety of sources. We are aiming towards the day when every fan on the planet will have practically instantaneous, seamless access to fan gear. We released the product line with value offerings in terms of pricing and reach on the first day of the IPL season. Going ahead, we hope to further reduce the cost of the fan merchandise. Fans from all around the world may now feel more connected to the game and the product selection thanks to this alliance between four teams.
To conclude…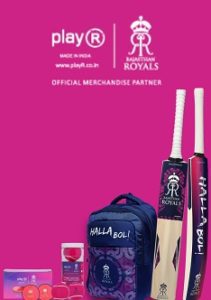 The Indian licensed sporting goods market is thriving thanks to the country's deep-seated passion for sport. Cricket is the most popular sport, with the Indian Premier League (IPL) playing a central role and dominating the market. However, other sports such as soccer, kabaddi, and badminton are also growing in popularity, contributing to an increase in licensed merchandise associated with these sports leagues.
The market is driven by a large consumer base of young people and millennials who are active in sports and want to support their favourite teams and players. Expanding retail channels, including e-commerce platforms, have made licensed sporting goods easily accessible to consumers across the country. In addition, the increasing popularity of sporting goods and growing presence of e-sports in India further expanded the market opportunity.
Overall, the Indian licensed sporting goods market is expected to continue growing as the sport continues to gain national attention and fans seek to show their loyalty and support through licensed products.