Recykal, a tech leader in circularity and sustainability, has launched a Circularity Marketplace that marks a significant step forward in sustainable and eco-friendly sourcing of recycled raw materials. This innovative platform addresses the challenges that brands currently face in accessing authentic and high-quality post-consumer recycled materials, thus enabling them to meet the growing demand for sustainable products and packaging.
Circularity Marketplace is a sourcing engine that connects buyers who require small to large volumes of recycled materials. It will enable buyers to connect with reliable and ethically sourced GST compliant suppliers of recycled material from a database of hundreds of options.
The following materials can be sourced from Recykal's new Circularity Marketplace:
Post-consumer recycled plastic resins
Compounded recycled resins to selected industries
rPET, rHDPE & rPP, and recycled Paper
Recycled Metal
 These materials will be made from 7 different sources of waste as feedstock:
Post-consumer recycled (PCR)- It encompasses material utilized by consumers that have reached its end of life, including materials extracted from the environment and landfills.
Post-industrial waste- Excess industrial waste that cannot be repurposed within the production.
Ocean bound- The material is gathered from coastal regions located within a 50 km radius of communities lacking formal waste management systems.
Nearshore- fishing nets & coastal line waste
Waste collected from Waterways and rivers- Materials present in streams, rivers, and other waterways that eventually flow towards the ocean
Mountain-bound averted- Material gathered from communities lacking proper waste management outside the ocean-bound collection zone or from areas with an unknown shoreline distance.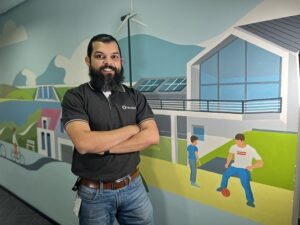 Abhishek Deshpande, Co-founder and COO of Recykal, said, "At Recykal, we are committed to offering brands a streamlined and efficient way to source sustainable materials and products. With our new Circularity Marketplace, we are providing a centralized platform for brands to easily access trusted recycled materials with complete transparency and traceability. This will enable them to build a more sustainable and responsible brand image while reducing inventory costs and improving production efficiency."
Challenges Faced by Brands in Accessing Recycled Materials
Presently brands lack access to authentic and high-quality post-consumer recycled materials, impeding their ability to meet rising consumer demands for sustainable packaging and products with recycled contents, thereby building a reputable and responsible brand image.
The major problems are lack of access to trusted recycled materials, inconsistent quality and reliability, high costs and complicated procurement processes, and limited transparency and traceability.
How Circularity Marketplace Helps
Recykal's new Circularity Marketplace will ensure to connect of recycled materials for the right performance in products and packaging function at targeted dosage, also intend to help optimize inventory costs and improve production efficiency.
Flexible minimum order quantities can be delivered using this marketplace catering to brands of all sizes.
Brands can trace their product's sources to the origin with robust digital tracking systems ensuring complete traceability.
It provides brands with access to diverse options to meet specific product requirements.
It enables end-to-end digitally traceable transactions between brands and suppliers.
Brands that want to introduce their sustainable products and use recycled packaging range can connect to the Recyclers, aggregating channels, material suppliers, recycled raw material providers, and packaging producers at a large scale without compromising on quality and compliance. They can then manufacture products for the environmentally conscious consumer.
With Recykal's Circularity Marketplace, companies with requirements for raw materials will be able to ensure supply chain stability with a unified platform to access quality material from trusted and authorized recyclers. Third-party auditing can also be made available for added transparency. The stable supply chain will act as a buffer to supply and demand fluctuations for producers and brands.