Anita Dongre is an Indian fashion designer and founder of House of Anita Dongre; a company that shelters brands such as AND, Global Desi, Grassroot by Anita Dongre and her signature label Anita Dongre. Although she is widely popular for her contributions to the fashion industry and her unique in-house design and creations, she has recently delved deeper into the environmentally conscious choices she can make as a prominent fashion figure to further sustainability and ecological awareness.
Following the launch of her vegan accessories and environmentally-conscious apparel, Anita Dongre has now directed her attention towards an often overlooked aspect – laundry gel.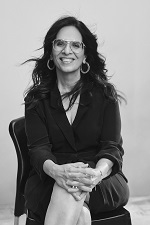 Grassroot by Anita Dongre has launched its own Eco-Friendly Laundry Gel. This has a been a personal passion project of Anita's to craft products that support a mindful lifestyle. From terrace gardening to home composting and plastic recycling, the past few years have seen the designer build a life that embraces the planet we live on. This path led to questioning t he forgotten wisdom of traditional laundry agents and the impact of mass-produced laundry on the human body.
Research indicates that the vast majority of laundry detergent available today leaves a chemical residue on the fabric that then causes havoc through lifelong absorption. From skin troubles to endocrine dysregulation to the occasional lung ingestion, the risk to human life is great but it is amplified by releasing sulfates, phosphates, chlorine-based chemicals, talc, artificial additives, and optical brighteners into water sources.
Offering a natural and effective alternative to mass-produced laundry detergents, this Eco-Friendly Laundry Gel focuses on social and environmental sustainability. The gel is made with organic ingredients and is hypoallergenic, cruelty-free, vegan, and earth-friendly. This blend of plant-based ingredients and naturally occurring minerals removes stains, odors, dirt, and germs without any of the harmful side effects making it safe for use by individuals with sensitive skin, including infants. The gel is intentionally sold in a concentrated form free from fillers, reducing water consumption during both the washing and rinsing processes, promoting water conservation, and minimizing environmental impact.
Every step of producing this detergent gel has been carefully thought through. The Eco-Friendly Laundry Gel is crafted in a solar-powered, zero-liquid discharge facility by women in Satara. In this zero-waste production facility, all by-products from the manufacturing process are re-purposed for on-site gardening. This care extends to its packaging in 100% post-consumer recycled (PCR) plastic, ensuring minimal harm to the environment. The bottles are designed for multiple uses, allowing users to refill them at Anita Dongre stores throughout their lifetime. At the point that the bottles reach the end of their life, customers can contribute to the recycling program by returning them to the nearest Anita Dongre store where the bottles will be responsibly recycled, thus completing the green loop.
Grassroot by Anita Dongre's Eco-Friendly Laundry Gel is available for purchase online and in Anita Dongre stores across the country.