Could you manage with just 85 clothing items? Seems achievable?
According to a recent report from the Hot or Cool Institute, an organization focused on sustainability, the average resident of a high-income country with four seasons should aim for a wardrobe consisting of 85 garments. This recommendation aligns with the goals of the Paris Agreement, which aims to limit global temperature rise to 1.5°C above pre-industrial levels.
The current trends in fashion consumption reveal a clear picture: we are consuming fashion products at an unprecedented pace and scale, while paying less for them. However, this heightened consumption comes at a significant cost, leading to adverse social and environmental consequences.
Despite the fact that global fashion consumption has doubled, prices have consistently declined over the last two decades with drops exceeding
30% in the European Union
over 50% in the United Kingdom
80% in South Africa
70% in Germany
40% in Brazil, Russia, India & China
Over the past two decades, the global consumption of apparel, footwear, and accessories has doubled. In G20 countries, clothing prices have consistently declined, with drops exceeding 30% in the European Union and over 50% in the United Kingdom. The price of clothing relative to other consumer goods has also significantly decreased in various countries, such as 80% in South Africa, 70% in Germany, and 40% in Brazil, Russia, India, and China.
Since prices have decreased, the proportion of household expenditures on clothing and footwear has also declined. In G20 countries, the share of total expenditures on clothing dropped from around 6% in 1995 to approximately 4% in 2021. This reduction varied across countries, while most other countries spending 2% to 3% less on clothing as compared to the late 1990s.
Additionally, there is a significant disparity in clothing expenditures within the G20, with the top 10% of income earners spending about 20 times more than the average household.
Buying More, but for a Shorter Duration
This rise in consumption has led to a decrease in the duration for which garments are used. Consumers now purchase more apparel but use them for much shorter periods compared to two decades ago. It is estimated that less than 30% of wardrobes in the UK are actively worn.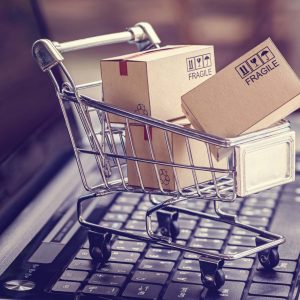 The accelerated turnover is facilitated by the distancing of production and disposal from consumers, in order to reduce production costs and increase their profitability.
By separating production and disposal from consumers, manufacturers can focus on large-scale and efficient production, often in specialized facilities or regions where costs are lower. This can involve outsourcing production to countries with cheaper labor or utilizing automated manufacturing processes.
The consequence of this accelerated turnover and distancing of production and disposal from consumers is – faster cycle of product consumption and disposal. Consumers are more likely to discard products rather than repair or reuse them due to factors like lower costs of replacement, limited access to repair services, or the perception that products are designed to be disposable.
Fast Fashion – An Industry in Overdrive
The fast fashion industry's value chains exemplify the negative aspects of global markets. The relentless pursuit of lower costs perpetuates global inequalities and reinforces the dominance of industrialized economies.
The majority of fashion consumers are unaware of the repercussions of their excessive consumption. Consumers in high-income countries are shielded from the realities of abuse, exploitation, and poverty faced by garment workers. They are also often unaware of the detrimental environmental consequences, such as pollution near textile factories, which harm workers and nearby residents.
The culture of disposing off clothes to second-hand markets – facilitated by charities and resellers and exported to African, Asian, and Latin American countries – has led to an alarming rise of fast fashion in high-income countries. This has also jeopardized livelihoods of workers in low-income countries who rely on fashion exports.
Climate Cost of Fashion Consumption
Fashion consumption also has significant climate costs. The fast-paced nature of fast fashion, including online 'ultra-fast' fashion retail, leads to soil, air, and water pollution, excessive water and land usage, and substantial emissions.
Estimates of global emissions from the fashion industry range from 2% to 10%
The use phase contributes approx 20% of fashion retail industry's annual emissions
Production & processing stages contribute approx 70%
The social and environmental consequences of fashion extend beyond the point of purchase. The manner in which clothing is utilized and its fate at the end of its life are crucial. Disparities in fashion consumption exist within the G20 countries, with differences in access, affordability, and sustainability practices.
Higher-income countries have greater access to diverse fashion choices and sustainable options, while lower-income countries face limited access and affordability challenges. The global supply chains of the fashion industry are marked by inequalities, with garment workers often subjected to exploitative labor practices.
The report "Unfit, Unfair, Unfashionable" suggests that reducing clothing purchases by an average of 30% would have minimal impact on everyday living standards. In the context of the report, a "sufficiency wardrobe" is proposed, consisting of 74 garments for countries with two seasons and 85 garments for countries with four seasons. While a 30% reduction might initially appear challenging, it is actually a feasible target.
Solutions
Current climate change mitigation strategies primarily emphasize technological advancements and efficiency improvements to achieve carbon neutrality and net zero goals. However, they often neglect the crucial role of reducing consumption levels and embracing sustainable consumption practices as key components of effective solutions.
Recent approaches to alleviating climate change and addressing the fashion industry's impact have shifted towards circular economy models – emphasizing the importance of reducing emissions by implementing recycling, upcycling, and reuse practices.
According to UK-based group WRAP, if everyone simply kept and wore the clothes they already own for an additional nine months, individuals could reduce their relative environmental footprint in terms of CO2 emissions, waste and water consumption by around 20-30%.
Case Study: Patagonia

In keeping with this ideology, Patagonia's Worn Wear Program was created in 2013 to encourage customers to take care of their garments, adopting correct washing methods and repairing them when necessary.
The Worn Wear initiative encourages customers to extend the life of their garments – something which is essential to reduce human impact on the planet. It also means consumers don't have to buy new apparel, thus avoiding the CO2 emissions, waste production and water consumption associated with textile production cycles.
In 2019, Worn Wear kept 56 Worn Wear repair events across Europe that involved 25,000 people and helped to repair 100,288 garments.