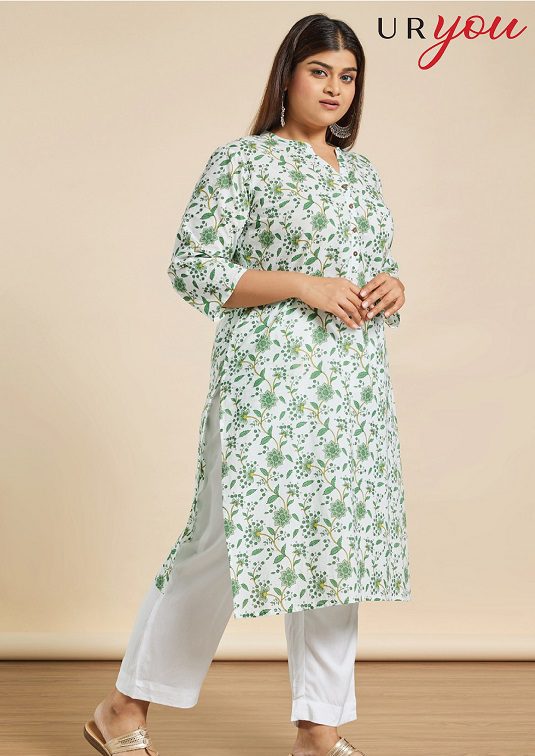 Shoppers Stop, one of India's leading fashion and beauty omnichannel destinations, is breaking barriers with the launch of 'U R You', an exclusive fashion brand that offers trendy clothes to plus-sized men and women. This move is in line with strengthening their Private Brands; a key strategic pillar of growth.
Shoppers Stop recognizes that every person deserves to feel confident and stylish. 'U R You' is a modern fashion brand that aims to become the go-to brand for plus-size customers offering sizes from 2 XL to 7 XL. It offers a range of great quality, trendy and stylish ethnic, casual and formal fashion. With this exclusive brand, Shoppers Stop has sought to break down stereotypes and challenge the notion that fashion is limited to a specific size of apparel.
Commenting on the launch, Venu Nair, Customer Care Associate MD and CEO at Shoppers Stop Ltd said, "The launch of U R You is not only in line with Private Brands being the strategic pillar of growth but also our purpose of inspiring our customers to look good and feel confident by fulfilling their lifestyle choices. There are very few brands that offer trendy fashion with larger sizes. U R You is set to fill this void with a stylish, affordable fashion collection."
Plus size shoppers face more challenges than most when it comes to finding clothes that fit them well and with U R You, Shoppers Stop offers quality, trendy clothing that fashion-forward customers are sure to fall in love with.
About Shoppers Stop Ltd.
Shoppers Stop Ltd. is one of India's leading premier retailer of fashion and beauty brands established in 1991. Spread across 97 department stores, the company also operates 8 premium home concept stores, 142 Specialty Beauty stores of M.A.C, Estée Lauder, Bobbi Brown, Clinique, Jo Malone, Too Faced, SS Beauty and 25 Airport doors, occupying an area of 3.9 M sq. ft.
Shoppers Stop is home to one of the country's longest-running and most coveted loyalty programs, First Citizen. The company's one-of-a-kind shopping assistance service, Personal Shopper, is revolutionizing the way Indians shop, bringing more value, comfort, and convenience to customer experiences.
The brand's diversified Omnichannel offering spans over 800+ recognized and trusted brands across an incomparable range of products that together serve our overarching objective of delivering customer delight.