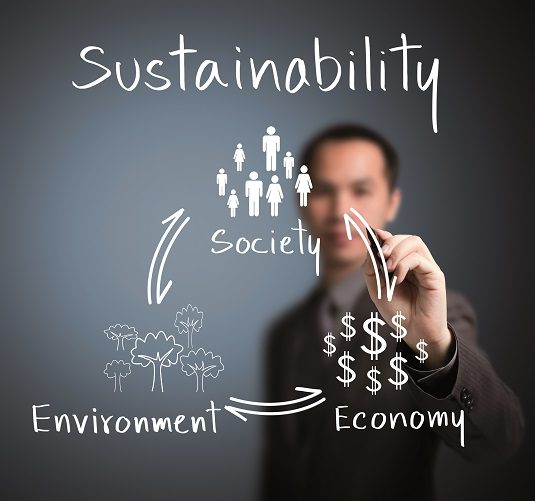 The fashion industry is responsible for up to 10% of global carbon emissions, according to the United Nations Environment Programme, which is estimated to surpass 50% by 2030. Over 120 billion new garments are made every year, of which 30% are worn only once and only 1% is recycled. Every second one garbage truck equivalent of clothes is landfilled or burned as highlighted by the Ellen MacArthur Foundation. Yet less than 1% of fashion brands have switched to sustainable materials even though its available but at a higher cost. Notably, fashion retail is among the top five polluters globally. Evidently, our wardrobe is costing the planet, and it's time to act.
But can sustainability and profitability co-exist?
While the need of the hour is for businesses to look beyond the bottomline, often the first question while evaluating the sustainability roadmap is whether such measures can be profitable. The short answer is 'yes'.
A big reason why businesses today are becoming increasingly serious about operating within an ESG (environmental, social and corporate governance) framework, measuring progress and making policy changes where necessary.
From deepening commitment towards creating a circular economy, sourcing sustainably, producing locally to banning single use plastic, encouraging shoppers to re-use and recycle, paying fair wages and mindfully steering away from greenwashing the retail industry is undertaking multidirectional efforts. Being aware that sustainability and profitability can go hand-in-hand several retail organisations have put in place robust strategies to operate sustainably and monitor progress of their ESG goals.
Are fashion brands doing enough to make a difference?
Here's a look at three global fashion brands endeavouring to make a difference.
Inditex Group: Spanish retail group Inditex with brands including Zara, Pull&Bear, Massimo Dutti, Bershka, Stradivarius in its portfolio recently signed a €15 million agreement with global non-profit environmental organisation called Conservation International. Inditex's investment is aimed at expanding and scaling the work of the Regenerative Fund for Nature to enhance regenerative and sustainable practices in the fashion industry that's dependent on raw materials such as cotton, wool, cashmere etc. The fund will particularly focus on regenerative practices in the areas of man-made cellulosic fibres and cotton.
H&M: Part of Swedish fashion brand H&M's Spring/Summer 2023 collection the H&M Innovation Re-Enchantment Story has gone big on using sustainably-sourced recycled embellishments. These include post-consumer materials such as PET plastic bottles, recycled plastic display shelves and boxes as well as recycled cotton, among others. Meanwhile the brand's SS23 Studio Collection features buttons made from waste collected by waste pickers in India. This initiative is aimed at improving the lives of vulnerable sections of the society while contributing towards building a circular economy.
Primark: UK-based brand Primark has reaffirmed its commitment to circularity by giving clothes a longer life with its new durability and repair initiatives. In collaboration with climate action NGO WRAP Primark seeks to establish an industry-wide durability standard, while scaling up its free clothing repair workshops. In addition, the brand has commissioned independent research to better understand the relationship between price and consumer behaviour on durability to take more concrete actions to reduce negative environmental impact by the fashion industry.