Bally has reopened its flagship store in New York's Meatpacking district after extensive refurbishment, the first Haus to feature the new creative vision set by the brand's creative director, Rhuigi Villaseñor, the brand announced on LinkedIn.
The 3,200-square-foot store features a considered mix of vintage furniture juxtaposed with contemporary pieces, portraying Bally's flair for the unexpected. The resulting space is a luxurious yet warm environment, not dissimilar to that of an elegant apartment.
Founded in Switzerland in 1851 by Carl Franz Bally, Bally is one of the world's longstanding luxury brands. The brand's DNA as skilled shoemakers marries a heritage of craftsmanship with a decidedly contemporary aesthetic.
Rhuigi Villaseñor joined the company in January 2022 as Creative Director. Born in Manila, Rhuigi has been Founder, CEO and Creative Director of Rhude since 2015.
Sustainability Initiatives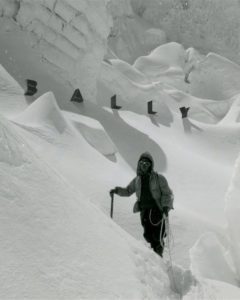 Bally has always demanded excellence in design, materials, technology and supply chain, accounting for the most pollutants and waste produced from product to packaging. By enacting better purchasing decisions and evolving sourcing and procurement, the brand developed longevity programs aimed at product care and repair by 2022, and ensured 100% traceability of all leather back to farms, with 75% of leather purchased from certified tanneries by 2025.
Bally will also strive to ensure 95% of raw materials are traceable to farm level by 2025, among other actionable goals to help minimize environmental harm.
The brand maintains that its future depends on the ability to accelerate change and find unprecedented solutions that can bring distant goals within reach, like introducing a fully circular product to the market (2025), reducing single-use plastics in B2B and B2C product packaging by 30% (2025), and by 100% (2030).