Hemp is one of the oldest textiles in existence, dating back to almost 10,000 years. But since it disappeared for a couple of years in between, people are now trying to understand it all over again. History is repeating itself- this time for the better. The world may have unfairly banned Hemp for looking like Marijuana, but the humble plant remains selfless as ever. It uses far less water than cotton to grow and yet it gives you a similar warmth and familiarity on being used as a garment.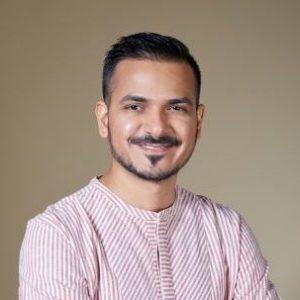 In an interview with Images Business of Fashion's N Bobo Meitei, Chirag Tekchandaney, Co-founder & CEO, Bombay Hemp Company (BOHECO) shares, "Hemp can really be the game changer for sustainable fabrics and therefore, sustainable fashion. In a world of synthetic fabrics, Hemp seems to provide the answer to a question that is now being repeatedly asked- How do we become more sustainable in our choices?" Excerpt of the interview.
What prompted BOHECO to start hemp fabric? How important is sustainability to you?
BOHECO's journey commenced with textiles/fabrics as the principal product in 2013. The idea of incorporating Hemp in the textile sector, one of the largest employment generating sectors in India, was a great step to make a start towards a sustainable and ethical change.
The idea for Hemp Fabric Lab (HFL) was formulated at Bombay Hemp Company (BOHECO) – India's foremost industrial hemp and medical cannabis company with a desire to promote hemp textiles because of its numerous benefits to the environment and its incredible properties. This combined with the existing presence of the textile ecosystem in India, which had a dearth of sustainable solutions; felt like a big gap that we wanted to close using hemp as a tool.
BOHECO is an agro-based enterprise re-imagining the future of Indian agriculture and sustainable living with hemp as its lens. The goal is to educate and advocate for industrial hemp, promote its benefits to society and assist local farmers in cultivating the crop by providing the best seeds and practices in cultivation techniques for poverty alleviation and rural development. Textiles also became a great tool for education for people to experience hemp, which was largely missing. The perception of hemp could only change once people could touch it and feel it – after all, seeing is believing. When people started to experience hemp in the form of fabrics and garments, their myopic view towards the plant changed and that became a gateway for them to experience hemp in different shapes and forms.
BOHECO's grand vision and goal are to lay the foundation for a successful national eco-system that harnesses the value of industrial & medicinal hemp.
How is hemp fabric a better alternative to others? Please elaborate.
Often considered a super fibre, hemp is one of the most sustainable and durable alternatives we have today that gets better with every wash. It's durable and requires 400 times less water and time than cotton to be produced. Its durability is such that after every wash, the fabric gets softer without breaking down the tensile strength of the fiber. Further, it is antibacterial and offers protection against UV rays naturally. Its anti-microbial and porous nature makes it exceptionally breathable, and the excellent dye retention capacity gives an appreciable color-fastness to the fabrics. Hemp is the best of both worlds; it absorbs moisture and is odor-resistant making it cool for the body even in summer. On the other hand, hemp knits act as a good insulating material during winter.
Hemp has numerous environmental benefits that promote sustainability: The hemp plant grows like a weed, eliminating the need for most pesticides, herbicides, and fungicides; thriving on less water than most crops. Because of its resiliency, it has also been flagged as a natural way to clean up soil pollution. Hemp absorbs carbon dioxide while it grows through natural photosynthesis, making it carbon negative from the get-go.
Keeping aside the fact, Bhaang a.k.a. Hemp does way more good to the environment than harm. Moreover, at Hemp Fabric Lab, no hazardous chemicals are used while processing the fabric. Even the dyes utilized in fabrics are Azo-free, giving significant importance to sustainability.
It's important when buying sustainable fabrics to make sure the dyes and water used are managed properly to minimize the environmental impact.  As for water usage, hemp surely wins out. To produce 1kg (a little over 2 lbs) of cotton, growers may require more than 20,000 liters of water. A single kg of dry hemp, on the other hand, can be made using just 300-500 liters of water. Furthermore, 30% of this can be used for fiber production. To add on, the color retention capacity of Hemp is much better than all the other fabrics out there. Hence, one doesn't need to worry about bleeding or fading of the fabrics. Hence the question is, is Hemp really an alternative or the solution?
What is your take on the level of consciousness among fashion and lifestyle brands about sustainability?
Our planet is facing numerous problems like climate change, plastic pollution, deforestation, loss of coral reefs and biodiversity, and water scarcity, just to name a few. The fashion industry is a significant contributor to this environmental and human damage. But on the brighter side, the good news is that sustainable fashion addresses many of these issues in ways we may not expect.
This is the reason why many fashion and lifestyle brands are emerging as sustainable brands. Even the old and established ones are slowly moving towards a better change. While some may use sustainability as a marketing tool, many are serious about their positive contribution towards society and the environment. Being mindful of your consumption choices and choosing sustainable alternatives is not a "want" anymore, in fact it is very much the need of the hour. If we collectively don't adapt to the changing landscape then our impact on the plant will be too detrimental and too late to course-correct. In this age of fast fashion where everything seems to be black, white or grey, choosing hemp amongst other sustainable alternatives is definitely one way to go green.
Who are your clients?
Hemp Fabric Lab is a one-stop shop for individuals, designers, creators, and exporters to get their supply of sustainable fabrics. The idea for HFL came about because we saw a growing need for eco-friendly fabrics and a lack of easy accessibility to them. Seeing that we were already working with one of nature's best offerings – Hemp, we decided that more people should get to experience it too.  Therefore, the client basket of HFL is huge, ranging from individuals walking the path of sustainability to budding designers to well-established brands and companies!
Share some of the challenges you often face in promoting hemp fabric as a sustainable option.
There are 3 major challenges with respect to marketing Hemp in India – lack of awareness, restricted paid promotion channels, and pricing compared to conventional fabrics available. When it comes to hemp the perception of hemp (due to it hailing from the Cannabis family) enters the room before the conversation even begins, thus it's imperative that people look at hemp from its functional lens over its association with Cannabis. Hence, educating people about this elite fiber sometimes becomes a challenge because of legal and advertising restrictions making it a gradual change. There are many restrictions that come in when advertising such products, which further cuts down the reach of the audience. We believe once the category grows and the perception changes for the better, this area will ease out too.
Lastly, there is a vast scope of technological advancement that is required to aid in better pricing, better quality, and better variety in the yarns and fabrics.