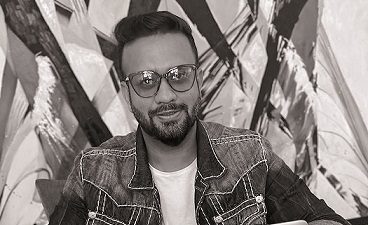 Education
Masters in Fashion Management
Career history
16 years in Fashion Retail with organisations like Aditya Birla Group, Myntra and Iconic Fashion Retailing Pvt. Ltd.
Role & responsibilities
Driving the P&L with Iconic Fashion as well exclusive brands like GANT, True Religion, DKNY, 7 for all Mankind, Blue GiraȮ e, ELLE and many more.
Strengths
• My collaborative leadership style.
• Creating long-term value for small and medium level business.
• Business decisions on data intelligence rather than emotional intelligence.
Aspiration
Build Iconic Fashion as a strong and sustainable Rs. 1000 Cr. business with creating value for employees.
Game changing retail technologies
• Seamless Inventory between online and offline.
• Self-sustaining technology-led CRM interaction
• Seamless experience of customer journey between channels
Skills that helped you succeed
• Adaptability
• Fresh Start – there's no dearth of learning every day
• Every business is proȱ table
Lessons learned
• No business is sustainable without profitability.
• Emotional quotient is larger than intelligence quotient.
• Leading by actions is bigger than leading by words.
On the future of industry
Experiential  offline growth backed by strong one-faced online disruptions will create momentum of growth for the industry.
Role model
• Mr. Pawan Khandelwal, MD , Owner, Iconic Fashion Retailing Pvt. Ltd. and Samarth Lifestyle Retailing Pvt. Ltd.
• Mr. Ashish Dixit, President ABFRL
Learning from your career
• Keeping a positive attitude is imperative. It is only your positivity that helps you keep up with your beliefs.
• Every uphill is followed by a downhill and vice-versa.
• Keeping up with the advancement of technology is of utmost importance.
Life mantra
• Everyday is a new day.
• Nothing is impossible.
• There is no end to tech learning as technology will always make your old learning obsolete