Campus Activewear, one of India's largest fashion and athleisure footwear brands has appointed Sanjay Chhabra as its new CFO.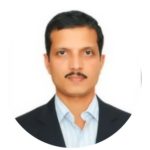 A chartered accountant and company secretary by education, 48-year-old Chhabra was vice president – finance at Whirlpool of India, a leading manufacturer of home appliances.
He has more than 25 years of experience in business planning & analysis, audits, IFRS reporting, treasury & taxation, multi-unit P & L, customer & vendor management, risk management and cost control.
In April 2023, Campus had announced that Campus Activewear's Chief Financial Officer Raman Chawla had resigned with effect from June 10, adding that it was in the process of appointing a replacement.
Campus has emerged as one of the biggest domestic sports and casual footwear brands in India. The company's products are available via an extensive pan-India network of over 15,000 multi-brand retail stores, company-owned exclusive outlets and e-commerce portals.
The brand's quality, trendy designs and affordable prices have captured the imagination of millions of people, across the country- making Campus, an aspirational brand especially for – young adults, everyday performers and fashionistas.