Brand Suman Nathwani is on a growth spree and how! The brand has grown on the back of technology, store design and customer experience par excellence. Its inclusive designs and superior fabric quality have made it an instant hit across age groups and the brand aims to expand its retail presence to over 100 doors across India within the next 3 years…
Luxury nightwear and custom-made lingerie brand Suman Nathwani has come a long way since its humble beginnings in 1987. The eponymous brand, founded by designer Suman Nathwani with just two karigars and a home unit, has now become synonymous with exquisite nightwear and lingerie.
With over 120 skilled craftsmen and a large commercial unit, Suman Nathwani supplies its products to the top 30 multi-brand outlets (MBOs) across the country.
Suman Nathwani's designs have been adorned by numerous celebrities, including Bollywood superstar Amitabh Bachchan, John Abraham, Bipasha Basu, Katrina Kaif, Eesha Gupta, and Shraddha Kapoor, among others.
Suman Nathwani: An Entrepreneurial Journey of Note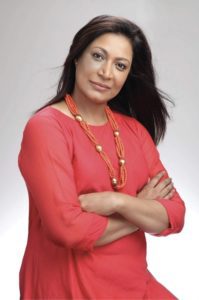 Suman Nathwani, a remarkable entrepreneur, designer, mother, and grandmother, has revolutionized the way Indian consumers perceive nightwear, swimwear, and lingerie. Her unique sense of design and style is evident in every product she creates.
Overcoming numerous obstacles, Suman started her business at the age of 17, despite being shunned by family for years due to the 'taboo' industry she was getting into. Undeterred, she defied norms and made her mark.
Throughout her 30-year career, Suman has managed to balance family and business, instilling values in her children to establish their own successful ventures.
Her journey is a testament to her commitment, resilience, and passion as a founder and entrepreneur.
USP & Differentiation
So, what makes brand Suman Nathwani different from so many others in the same line?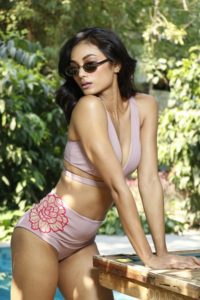 For starters, its diverse range of products! The brand offers a diverse range of products, including nightwear like nighties, nightsuits, and co-ord sets, aligning with the changing preferences of the younger generation. Aside from this, it specializes in customized bridal nightwear, catering to individual preferences and sizes.
"Over the years, we have observed a shift in consumer preferences. Initially, nighties were the highest-selling products, but since 2014, there has been a significant surge in the demand for nightsuits. The COVID-19 pandemic further accelerated the preference for comfortable wear, and consumers now predominantly choose nightsuits over nighties," explains Suman Nathwani, Founder.
The size-inclusive brand also offers unique products like hand-embroidered swimwear and resort wear with the idea of introducing luxury, which is comfortable, to its consumers.
Apart from inclusivity, innovation is important for the brand and towards this, it has expanded its offerings to include reusable sanitary pads and reusable baby diapers, aligning with its commitment to sustainability.
Impeccable designs, exceptional fabric quality, and exquisite craftsmanship lie at the root of the brand as does sustainability. The brand's hand-embroidered products set it apart from others in the market. Unlike fast fashion brands, Suman Nathwani focuses on creating limited designs with added value, ensuring quality, longevity, comfort and complete customer satisfaction.
"Comfort to consumer is of paramount importance for the brand, as well as its consumers. The brand believes that nightwear, being in direct contact with the body during sleep, should provide the utmost comfort. The brand's commitment to comfort resonates with the needs and expectations of its customers," says Nathwani.
"The emphasis on quality ensures that customers feel complete comfort and confidence when they wear Suman Nathwani garments," she adds.
Major Milestones
The brand has achieved remarkable recognition by participating in prestigious fashion weeks like Lakme Fashion Week and Amazon Fashion Week.
In 2014, the brand launched its resortwear and swimwear collections at the Lakme Fashion Week, offering a fresh perspective among ethnic wear-dominated showcases.
Suman Nathwani has been associated with the Tata Memorial Trust for Breast Cancer Patients, providing counselling and creating products to empower women through this challenging journey.
Innovative products introduced by the brand include reusable sanitary pads and reusable baby diapers. These eco-friendly options are pioneers in the Indian market.
The brand has collaborated with new-age start-ups, such as Pee Safe, providing them with intricately designed lace G-strings for their Valentine's Day campaign.
A Multi-Channel Approach
Intimate apparel shopping is a booming business in India. Rapid urbanization is one of the main factors driving growth in the lingerie sector, a trend which is likely to continue for the foreseeable future.
According to consulting group RedSeer, the female innerwear sector will nearly double to $11–12 billion by 2025. It will grow six times faster than it did in 2020, making it one of the garment industry's fastest-growing segments. As per a report by Imarc, the Indian lingerie market is predicted to grow at a CAGR of 13.13 percent by 2027.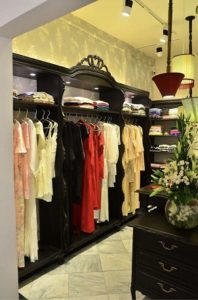 Keeping this in mind, Suman Nathwani uses a multi-channel approach, which enables customers to access products through various touchpoints, catering to their preferences and convenience. Currently, the brand operates through its boutique outlet in Kolkata, its website (www.sumannathwani.com), and 30 other retail doors across India.
However, its brand strategy remains offline first.
"While the brand maintains an online presence through its website, our focus remains on the offline market. We primarily operate as an offline-first brand, emphasizing the intimate shopping experience that nightwear and lingerie demand. Despite this, we have a robust omnichannel strategy which is to increase online sales by offering standardized products that require minimal customization," Nathwani explains.
The brand's caution in online business arises from concerns about hygiene and cleanliness – especially since the Pandemic – aiming to minimize returns by encouraging customers to shop offline and to make informed choices.
"For 2023-24 we are planning on opening franchise stores in cities such as Mumbai, Delhi, Bengaluru, Hyderabad and Ludhiana. We also aim to expand our presence by supplying products to more premium retailers across the country," Nathwani states.
While store openings are being planned in bigger cities for now, she explains that Tier II and III will also be included in their location strategy soon.
"The brand has witnessed significant traction from Tier II and III towns and cities. Customers from cities like Guwahati, Raipur, Indore, Jaipur, Ranchi, Bhubaneswar, Siliguri, and Cuttack contribute to our sales immensely, both through online channels and by visiting the boutique outlet for shopping, particularly for the bridal collection. While the percentage of business from these areas currently stands at 15-18%, brand Suman Nathwani aims to further increase demand and supply in these regions," she says.
Store Design Inspiration
With a firm offline-first, franchise strategy in mind, what inspires the brand's store design ideas?
"Quite a bit, actually," states Nathwani. "The store design and architecture draw inspiration from the captivating aesthetics of Italy, France, and Spain. Combining elements from these countries, the brand has crafted a unique boutique experience. The use of custom-made woodwork with intricate carvings adds to the brand's vision of creating a distinct ambiance," she elucidates.
The stand-alone stores prioritize delivering an unforgettable consumer experience both through design and customer service.
"From the moment customers step into the store, their senses are engaged, with a focus on scents and sounds that elevate the shopping experience. Well-trained and groomed staff members provide personalized attention and address customer queries, ensuring a seamless and delightful shopping journey," says Nathwani.
Technology for Growth
While Suman Nathwani has not heavily relied on technology to date, the brand is actively exploring the integration of AI (Artificial Intelligence) and CRM (Customer Relationship Management) systems to propel future growth.
Embracing these technologies will enable the brand to streamline operations, enhance customer experiences, and drive overall brand development.
Future Plans
The lingerie industry in India is poised for continuous growth in the coming years. With the entry of new brands and changing consumer demands, the industry is witnessing a shift away from conventional, non-branded products and stores.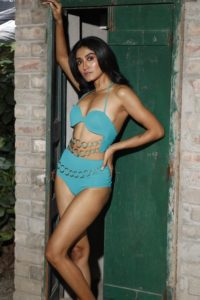 Gen Z population, comprising over 600 million people, will play a pivotal role in driving the industry's growth through their increasing demand for new products and innovation. While colour and style preferences vary across different regions of India due to the diversity of its people, pastel shades are generally favoured by most consumers.
In terms of style, baggy and loose clothing is making a comeback. Suman Nathwani acknowledges the dynamic nature of the industry and adapts its designs and color palette accordingly.
"Since we have been able to keep up and grow well with these trends and we have created more trends of our own for the market, we are well poised for growth. The brand aims to expand its retail presence to over 100 stores across India within the next three years," says Nathwani.
"Additionally, the brand intends to focus on increasing sales through its website and third-party marketplaces. Collaborative collections with high-end brands are also in the works to enhance visibility and drive sales," she concludes.
Annual Turnover
In the previous financial year, Suman Nathwani achieved an annual turnover of Rs 3 crore.
The brand anticipates closing the current year with an annual turnover of Rs 5 crore
It has already achieved Rs 2.8 crore in sales as of June 2023.