August 2023: Blissclub, the leading activewear brand for Indian women, is thrilled to introduce Big Bliss Drop – a monthly event introducing all its new launches in a single day
The first edition of Big Bliss Drop which took place on August 17th, featured a diverse range of styles in a one-of-a-kind event.
In a market where activewear is rapidly evolving, Blissclub stands out by seamlessly blending comfort, performance, and style tailored to Indian women. One of the highlights of this drop is the limited edition 'Flow Collection,' showcasing four distinct styles of pants: Wide-leg, Flare, Capris, and Straight Pants.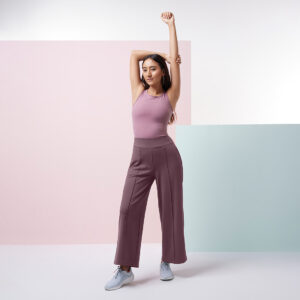 Starting at just Rs. 1499, these styles come in an array of soothing pastel hues. The collection epitomises the concept of versatile "everything" pants that effortlessly transition from workouts to lounging, and can even be dressed up for various occasions. As a brand, they wanted to introduce new silhouettes that add versatility of function and style to women's wardrobes at a sweet price point.   
In addition, the Big Bliss Drop introduces an exciting addition to Blissclub's high-impact category – the 'Power-Up Training Pants.' For active women engaged in diverse indoor and outdoor workouts – such as jogging in the park and rigorous gym training – the Power-Up Pencil Pants are engineered to excel. These innovative pants keep wearers sweat-free in all environments, offering sun protection and featuring a stable waistband that remains in place during vigorous activities.
Don't miss out on these remarkable new releases! Visit the Blissclub website at www.blissclub.com and secure your selections from the Big Bliss Drop before stocks run out.
About Blissclub:
Blissclub is an activewear brand for women. We engineer insane products to help women #KeepMoving intentionally and unabashedly. The company was founded in 2020 by Minu Margeret as a community-first brand and has raised a total of USD 20.25 million, through seed and series A funding. The company is also among LinkedIn 25 startups in 2022.