Today, people know Virgil Abloh for the role he held at Louis Vuitton, his work, parties he DJed and his collaborations with famous brands. But not everyone knows his journey to the top of fashion as an African-American man and how he broke the deep-rooted boundaries in the culture of high fashion…
Virgil Abloh – the Artistic Director of Louis Vuitton and the architect of the haute, luxury streetwear brand, Off-White – was often called the Karl Lagerfeld  of his generation due to his exceptional work ethic, his ability to multitask and his savvy way of conducting business. Virgil Abloh broke down every conservative barrier in the world of fashion and in 2018 was named one of the 100 most influential people in the world by Time magazine.
November 28, 2021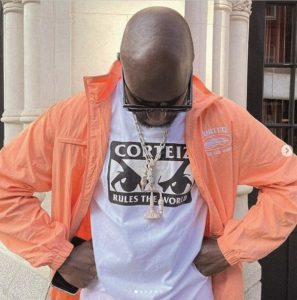 On November 28th 2021, the fashion world came to a halt. Virgil Abloh had died from a private battle with a rare cancer; cardiac angiosarcoma. Abloh had previously been at the helm of Louis Vuitton as artistic director for three short, but momentous years and had broken deep-rooted boundaries in the culture of high fashion. He was also the architect of haute streetwear brand Off -White, for which he was recognised as a pioneer of luxury streetwear. Abloh was called the Karl Lagerfeld of this generation due to his exceptional work ethic as well as his ability to multitask, his savvy way of conducting business. He pretty much reinvented the term creative director while simultaneously breaking down every conservative barrier in fashion. Today, people know Abloh for the roles he held, his work, parties he DJed and the collaborations with equally famous brands. But not everyone knows his journey to the top of fashion as an African-American man.
September 30, 1980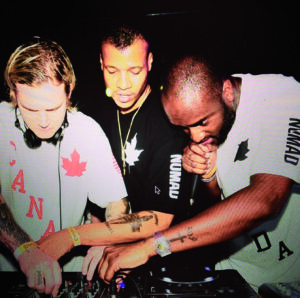 Virgil Abloh was born in Rockford, Illinois to Ghanian immigrant parents. A city on the outskirts of Chicago. Abloh went to Boylan Catholic High School and graduated in 1998. The 90s was known to be a time of rebellion, as a big shift in culture was going on simultaneously; from punk/rock to hip hop and rap. Abloh had many interests growing up but he was really taken in by the street culture of that time. He picked up graffi ti during his teen years, going around the city on his skateboard spray painting walls. He was famously known for saying that graffiti was his "first and only art class in his high school years". Skate boarding was his passion as well. He went around the city as well as connected with other teens at the local skateparks. Michael Jordan was another one of his big inspirations growing up. He played basketball and like any kid in the 90s – especially from the Chicago area– loved Michael Jordan. Music was something else that caught young Abloh's fancy. He would listen to the likes of Nirvana and NWA. He began DJing as a hobby at small parties and it was this passion for music which led Abloh to vintage concert tees, the same ones that inspired him when he first began working in the design space.
2002
After he finished school, Abloh went to Civil Engineering school at the University of Wisconsin-Madison and graduated in 2002. While working on his designs soon after, he met Kanye West, an upcoming rapper, producer and creative in print shop. West and Abloh hit it off immediately. West set up a meeting between Abloh and his manager. The meeting was fruitful and Abloh became West's creative consult as well as a part of Kanye West's creative 'think tank', Donda. By 2003-04, Abloh and West had become fast friends and collaborators, a match made in heaven as their interests in fashion, music, art, design and culture were heightened by just being in each other's company. In 2006, Abloh completed his masters in architecture at Illinois Institute of Technology alongwith being in West's crew. It was during his tenure at IIT that Abloh formed a relationship with fashion when he discovered Miuccia Prada. This attraction turned into a career when the McCormick Tribune Campus was completed. This campus was a student center created by renowned artist Rem Koolhaas. In Virgil's own words, "(McCormick Tribune Campus) piqued my interest and opened my gateway into fashion".
2009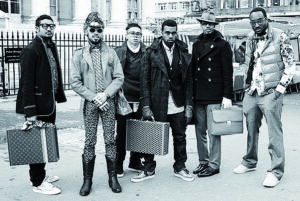 Up until 2009, Abloh was working and contributing to Kanye West's creative label as well as designing West's merchandise and album covers. In 2009, West and Abloh both went to Rome to intern at Fendi. Michael Burke, who at the time was Fendi CEO was quoted as saying, "I was really impressed with how [Abloh and West] brought a whole new vibe to the studio and were disruptive in the best way. Virgil could create a metaphor and a new vocabulary to describe something as old-school as Fendi. I have been following his career ever since". Fast forward to 2018, Michael Burke was the CEO of Louis Vuitton and played an instrumental role in hiring Abloh. Later in 2009, West brought his crew out to Paris for fashion week and they were photographed outside of the Comme des Garçons. That picture has made its rounds in pop culture for years, becoming iconic.
2010
By 2010, Abloh was the creative director of Donda, and was heading everything creative around Kanye West. Abloh art directed Watch the Throne for Jay Z and Kanye West which resulted in a Grammy nomination. Riccardo Tisci (Givenchy creative directorat the time) worked on the album cover for the album. Virgil Abloh was now gaining momentum in his career. He had worked for multiple years under Kanye West and had made a name for himself in the industry. In 2012, Abloh along with Matthew Williams(current creative director of Givenchy), Heron Preston (of Heron Preston) and Justin Saunders (founder of JJJJound) started a DJ ground. They rose to fame and gained a social media following with ease, thanks to their influence in the social circles in Hollywood as well as being well connected. They soon began making merchandise, streetwear priced absurdly. Regardless, it was sought after due to their friends being photographed wearing it; the likes of Kanye West, Rihanna, A$ap Rocky and a then upcoming Travis Scott. Along with Been Trill, Abloh had begun his first experimental brand – Pyrex Vision. Pyrex Vision was a soft launch into the fashion market for Abloh, a very successful one. Abloh bought vintage Polo Ralph Lauren flannels for $55, print "Pyrex Vision" and "23" (a homage to his childhood idol Michael Jordan) on the back and sell them for $500. But the grotesque pricing did not matter, Pyrex Vision took off and was seen on a handful of celebrities within a year was sought after in the streetwear culture.
2013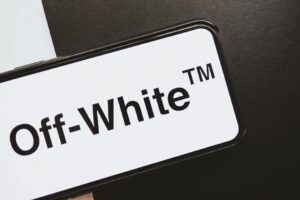 Only after a year of causing chaos in streetwear, Abloh decided to shut down the experiment of Pyrex Vision and launch what would cause his meteoric rise to the top – Off -White. Describing Off-White, in a sit down with BOF online, Abloh said, "With fashion, you have to choose if you're luxury, contemporary or streetwear, men's or women's. Off-White is between black and white, there is no choice. It's the idea that I wouldn't decide, which
relates more to the consumer." Off-White wasn't launched with the intent of only making clothing. Abloh now wanted to combine his worlds. Vogue describes Off-White as "a multi-platform creative endeavour, its main medium is fashion. At Off-White, he combines ideas of streetwear, luxury, art, music, and travel." Off-White immediately took off . Social media was used to market like never before. Virgil Abloh did influencer marketing before it was even invented.
2017
Arguably the biggest moment for Off -White and Abloh was not the collaborative exhibition with world renowned artist Takashi Murakami, or his first concept store opening in Japan and then a store in New York, nor was it being named urban luxe brand for 2 years in a row at the British Fashion Awards, not the collaboration with Ikea in 2019 or the collaboration with Jimmy Choo but infact it was "The Ten" collaboration with Nike in 2017, causing chaos not only in the sneaker scene but also in fashion as a whole leaving the public starving for more. In the collection, Abloh was given creative freedom to re-imagine 10 historic Nike silhouettes. He came up with the half-finished style of sneakers included with the now worshiped factory safety tags. He went on to do many more releases with Nike and they continue to feed the world even post-humously. The Jordan 1 "Chicago" from the original Ten collection can go for up to $5000-$8000 today. In 2021, Nike and Abloh unveiled a "50 collection" consisting of 50 iterations of the Nike dunks all designed by him.
2018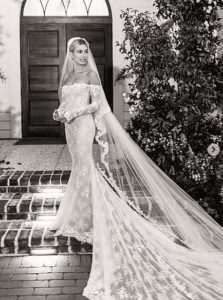 Off-White went from hoodies, sweats and streetwear items to dresses, suits and high fashion in no time. Their shows by 2018-19 had turned into non-couture couture shows. Along with this, Abloh famously designed Hailey Bieber's wedding gown under the Off-White label with "Till Death Do Us Apart" embroidered on long trail in the now legendary quotation marks.
In January 2018, Michael Burke (CEO of Louis Vuitton) and
LVMH (parent company) announced the departure of Kim
Jones from Louis Vuitton after 7 years. A mentor and friend to Abloh, Jones was seen backstage at a number of Off-White shows. He is a designer known to mix luxury with British sportswear along with collaborations with artists. A trail blazer in the industry, his graduate collection at Central Saint Martins 2002 was bought by John Galliano. Jones was arguably the biggest name in fashion when departing from Louis Vuitton to Dior. However, he had left huge shoes to fill for his successor as he had reached the pinnacle of fashion with the collaboration with Supreme and LV in 2017.
The next 2 months, there were a lot of names thrown around for the new captain of Louis Vuitton. Christopher Bailey, who had just left Burberry, was amongst the list of prospects
along with Ricardo Tosco, who had just left Givenchy. In the end, Michael Burke, the CEO
of Louis Vuitton decided to name Virgil Abloh the next artistic director for menswear. This
appointment was not only an achievement for Abloh, but also a victory for equality at the top of European high fashion, Abloh being the first African-American to be leading a luxury fashion house and being the third black person ever – behind Olivier Rousting at Balmain and Ozwald Boateng at Givenchy in 2003 – to do so. The shoes were not only filled, but torn through some would say.
2019
Virgil Abloh presented his first collection for Louis Vuitton in June of 2018.This new era began with the spring/summer 2019 menswear show that took place at Paris's Jardinde Palais Royal. The models which included some celebrities strutted down a rainbow coloured carpet runway which symbolised endless possibilities. Seated in the front row were the Kardashians, Kanye West, Travis Scott and many more. This was a rebranding for Louis Vuiton, targeting the "kids", the 17 year old version of himself. The models were from all backgrounds and fashion students were allocated seats because Abloh was always trying to get into shows prior to his rise. The collection was inspired by the 1939 Musical "The Wizard of Oz," referencing the American Dream and possibilities galore. Abloh even included elements from his time growing up in Illinois like the yellow bricks and a reference to his skateboarding lifestyle with a new silhouette of sneakers. A mix a of his childhood, and a celebration of possibilities for kids of this generation. Abloh did a total of 7 runway shows for Louis Vuitton along with 2 pre-fall and 2 resort collections. His team presented 5 collections posthumously, the work in which were either Abloh's archive or designed by his team.
2020
In 2020, Abloh announced another collaboration, this time with Mercedes Benz. He created a prototype G-Wagon first and then an off -road Maybach S class, proving how versatile he was in the designing space. In July 2020 , he announced the creation of the Virgil Abloh™ PostModern Scholarship Fund. He worked to raise over a million dollars for the next generation of Black fashion industry leaders. Later, in the same year, a few months before he died, he cemented his legacy in the business space. He came to an agreement with LVMH in which the latter would acquire a majority 60% stake in Off-White. This meant that Virgil Abloh and LVMH became a fixed partnership. Post this, Abloh was given unlimited creative freedom, wherein he could work with any brand under the LVMH portfolio – a portfolio which was not just restricted to fashion brands. He worked with jewellery (Jacob n Co.), alcohol (Moet & Chandon) apart from cosmetics, perfumery and over 70 other brands. He was poised to be LVMH's expert to launch new brands and partner with existing brands before his untimely death in 2021.
2021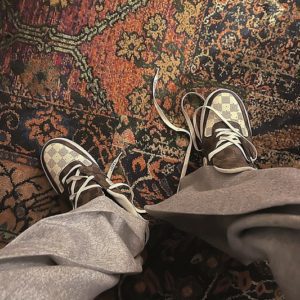 In 2021, Abloh presented Louis Vuitton's spring summer 2022 collection. This collection broke the internet because prior to the show there were rumours that Abloh had infused his Nike and Louis Vuitton families. This was the greatest gift given to the new generation of luxury consumers – leaving them with a Nike-Louis Vuitton collaboration – and meant Abloh had reached the pinnacle of high fashion. After his passing in November 2021, at the young age of 41, Abloh's team did 2 shows in his honour, in which the likes of Tyler the Creator and Kendrick Lamar performed. His proteges Ib Kamara and Tremaine Emory were named art director of Off -White and creative director of Supreme, respectively.
Abloh's influence was instrumental in this new age of fashion and can be seen among the amount of people that respected him in the industry. He had garnered an impressive group of proteges who now work in the industry, carrying his legacy on. The fashion world has understood this influence, resulting in new hires by luxury fashion houses, focusing on the newer generation and widening their audience base from just loyalists. A perfect example of this is Celine. In the last few seasons, they have tapped into the streetwear aesthetic resulting in an increase in their consumer base as well as overall profit. On 15th February 2023, LVMH passed the torch on finally since the death of Virgil Abloh, when famed rapper and creative Pharrell Williams, was named the new artistic director of the iconic luxury fashion brand. Williams was a long-time collaborator and personal friend of Abloh's.