UAE-based My Perfume Group started with one multi-brand store in 1993. Since then, its presence has gone global. In 2014, it launched My Perfumes Select as a new age brand that, it says, embraced rich ancient perfumery traditions of the Middle East while embracing the modern global fragrance cultures.
Later in 2023, buoyed by worldwide success, the brand decided to launch itself in Mumbai. "Mumbai is a highly dynamic city and is the financial and commercial hub of India. It is also one of the fastest growing economies and the fashion capital of India as well," Mustafa Firzo, Managing Director, My Perfumes Group, told IMAGES Business of Fashion in an exclusive chat.
Excerpts from the exclusive: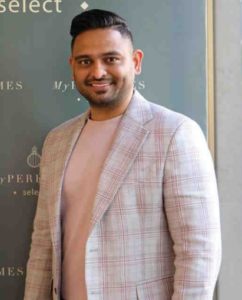 Tell  us about the origins of your brand and the journey so far.
We started on a very humble note with one multi-brand trading store in 1993, marking 30 years in the market this year. We have successfully garnered a worldwide presence since. In 2014, My Perfumes Select was started as a new age brand that embraced rich ancient perfumery traditions of the Middle East while embracing the modern global fragrance cultures. The collection entails a delectable fusion of the East and West; a globally loved manifestation of oriental mystique and western elegance. With a relentless pursuit of excellence and a passion for creating scents that transcend time, space and borders, each bottle holds not just a fragrance but also a story. A story of elegance, sophistication, and the quest for enduring beauty.
In 2023, buoyed by the worldwide success of the brand's signature perfume palette, we decided to launch the My Perfumes Select retail experience in India.
Your brand recently entered India with an exclusive store in Mumbai. What were the factors behind this decision? What are your expansion plans in India in the next 3 years?
Mumbai is a highly dynamic city and is the financial and commercial hub. It is also one of the fastest growing economies and the fashion capital of India as well. In addition to this, our core audience is the younger generation. Hence Mumbai being a vibrant, enterprising city with a large population of our target audience. The central and state leadership is highly supportive of initiates that lead to further growth and development, even from a commercial standpoint. Subsequently, the resonance makes perfect sense in a way of positioning our brand as a luxury, lifestyle brand even from a commercial standpoint. In terms of expansion plans, we intend to open approximately 100 stores in Pan India, in the next 3 years.
How much support do you have from both governments, India and UAE, to expand your business and overcome major obstacles till now?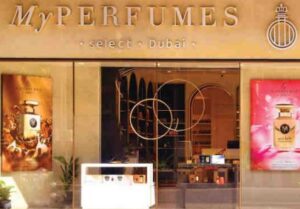 We started in the UAE, with 1 store and have subsequently become a global brand, since. Dubai is a city that boasts of great infrastructure and excellent connectivity, opening pathways to optimise its strategic location as the business hub. In addition to this, UAE's leadership is very visionary, progressive and with an indomitable spirit that has subsequently put the country on the world map. The government ensures to support and encourage businesses entrepreneurial spirits, while laws are in place to ensure strict quality control. This has helped home-grown brands to transcend borders and achieve global success. As UAE and India are friendly countries they have introduced CEPA which helps in our imports from UAE. Moreover, in India, the government is encouraging direct foreign investments and views this aspect as a major driver for creating employment opportunities and also creates greater financial equity for the people and the country.
Apart from India, in which countries are you present? What markets will you be eyeing in the future? 
We have established a worldwide presence in a span of 9 years. Since 2014, we have successfully positioned ourselves in the industry as a young modern, dynamic global brand with a fragrance palette that celebrates individualistic personalities that help translate ordinary into extraordinary. Our signature perfumes have garnered love across the world. Our retail journey started in 2023, we have brought a new experience to perfume retail that is modern, sophisticated and experimental across stores in Dubai, Abu Dhabi, Iraq, Oman and now Mumbai, that makes it 8 stores in the last six months. We are weighing several retail opportunities currently across India and the wider world.
From a futuristic standpoint, we are aiming to open 300 stores in the next 10 years, pan India whereby our main objective is to establish a strong retail footprint and position My Perfumes Select as a preferred brand. We aim to achieve this through a combination of our brand retail and franchise agreements.
Give us an elaborate view of the brand's product line. Who is your target audience?
My Perfumes Select product line was borne out of a need of a new-age product line that helped define and celebrate an individual as an owner of multiple facets, as a traveller of several life journeys into several words, as an explorer who ventures into oneself and the universe too, and uncovers its mysteries. The range of My Perfumes Select is envisaged to give the wearer the confidence to be themselves, to manifest their unique true self and create extraordinary moments.
What sets the brand apart from its competitors is the use of high concentrations of precious perfume absolutes, which give our perfumes an alluring richness, longevity and great sillage.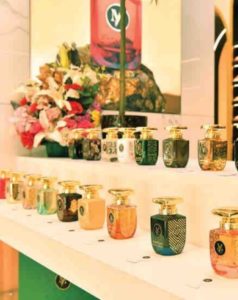 While our core audience is the younger generation, we have received a lot of love across age groups, demographics and countries. Today, the My Perfumes Select tribe belongs to anyone who loves life, has faith, courage and scholarship to evolve into a better version of oneself and the one who celebrates oneself and the gift of life, like we do.
Within the My Perfumes Select perfume palette, the most precious ten different notes reign supreme, captivating and enchanting the senses. From the sweet embrace of Vanilla to the warm allure of Amber, the mysterious depths of Oud to the earthy nuance of Patchouli, each fragrance presents an olfactory journey like no other.
To ensure the utmost exclusivity, My Perfumes Select sources its raw ingredients from its renowned suppliers based out of France and Spain – Givaudan.
What are your best-performing products, segments and price bracket? And why?
Each and every one of our products is a great brand ambassador, and we have tasted success across the price points of our range. Some of the best sellers include Magic Rose, Vanilla Addiction, Sacred Amber and many more ranging from Rs. 6,000 to Rs. 15,000.
Please tell us about your brand's turnover and monthly sales figures. What figures are you expecting in the next financial year?
The revenue growth for the brand so far is 40% year-on-year. We are hoping to touch Rs 1,000 Crore turnover in the next couple of years.
How do you see India as a market for perfumes and skin care products?
The beauty and personal care business in India has a fantastic possibility to grow tremendously thanks to the disposable income, need for better products, and rising expectations among Indian consumers to look and feel nice. The demand for high quality luxury products that don't break the bank is huge. Since perfume is an intimate experience, people are increasingly preferring quality over quantity.
Consumers are much more aware of international trends and a greater acceptance of the fact that quality comes at a price and a readiness to embrace brands that promise quality. Our aggressive expansion plan is based on our study of the market and consumer spend patterns. Our dedication to deliver experiences that bring together great quality and excellent functionality has endeared us to our customers in India and across the world.