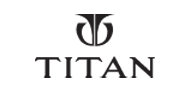 Titan Company Limited (Titan), a joint venture between the Tata Group and the Tamil Nadu Industrial Development Corporation (TIDCO), commenced its operations in 1984 under the name Titan Watches Limited. Titan is the fifth largest integrated own brand watch manufacturer in the world. Over the last three decades, Titan has expanded into underpenetrated markets and created lifestyle brands across different product categories. Titan is widely known for transforming the watch and jewellery industry in India and for shaping India's retail market by pioneering experiential retail.
BRAND JOURNEY
2010s
In 2011, Titan launched Mia, a stunning range of fine, urban chic, affordable jewellery crafted for working women.
2013 saw Titan penetrating the perfume market by launching SKINN, redefining the Indian fragrance industry by assuring the highest quality and bearing the hallmark of Titan.
In 2016, Tanishq took over Carat Lane
Exactly five years since it acquired the Swiss watch brand Favre-Leuba in 2011, Titan relaunched the iconic watch brand in 2016, which was a household name in India in the 1960s and 1970s.
2010s
2000s
Expanding to jewellery in 1993, the brand Tanishq was launched in 1996 and a decade later launched Goldplus - the standardized mass marketing of jewellery.
Fastrack – the fun and youthful brand of watches and accessories, and accessories line in 2003; Precision Engineering in 2005, and the Titan Eyewear Division in 2007 - a project of prescription eyewear, complete with specialized outlets, catering to customers' every need.
2000s
1990s
Over 25 years, Titan Watch Project became Titan Watches, Titan Industries and to what's today known as the Titan Company Limited.
Entered European market in 1993, followed by Middle East and Asia Pacific,Titan watches sold over 150 million pieces across 32 countries.
The main manufacturing unit is set up at Hosur, Tamilnadu along with assembly units in Dehradun, Pantnagar and Roorkee and an electronic sub assembly plant in Goa in India.
Timex was a result of a brief joint venture between the year 1992 and 1998 claiming 2nd position next to Titan in popularity. Titan after dissolution of this partnership, reclaimed the share, with the launch of Sonata. This was followed by an astute array of wrist wear - Titan, Fastrack, and Xylys brands, luxury watches and designer timescapes - a range of outdoor clocks that defined spectacular landmarks in several cities.
Further accentuating the Tata spirit was the township that was built by the world renowned architect, Charles Correa. Accommodating over 2000 Titanians an excellent school that doubles as a learning facility for neighboring district schools was built in Mathigiri, Tamilnadu.
1990s
1980s
Production commenced in 1986 and March, 1987 saw the launch of the brand Titan. It sprung to instant claim with the analogue electronic Quartz watches bringing in a paradigm shift to the Indian watch market. This paved way for further extension to bracelets, cases, electronic circuitry and step motors.
1980s
1970s
Before 1980s, titan watches idea was conceived at the Tata Press. Titan Watches was a result of a joint venture with the Tata Industries with the Tamil Nadu Industrial Development Corporation (TIDCO) in June of 1984. Then on, time never stopped ticking for Titan.
1970s
BRANDS