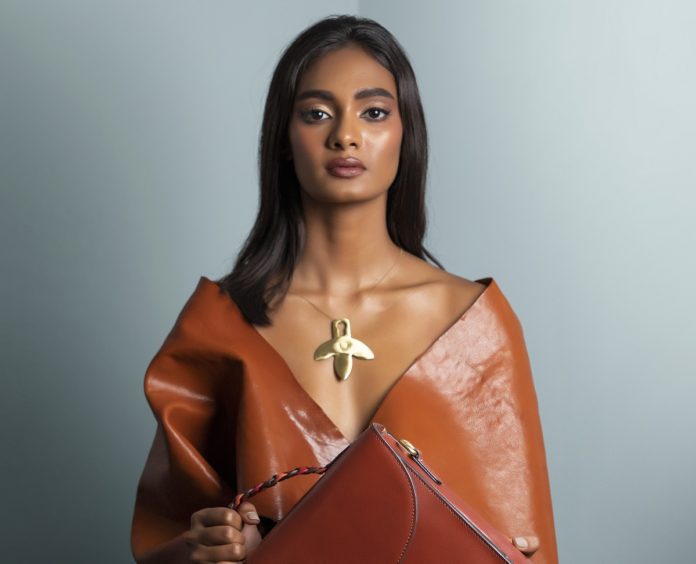 The Indian handbag market, segmented as clutches and wallets, shoulder bags, satchels and saddlebags, and totes, has grown manifold over the last decades. This growth has also spawned several homegrown brands, which today compete with global brands on their home turf and, at the same time, are either eyeing a global presence or mulling further expansion. 
Sumita Mehta, a well-paid government employee, always wanted to own a stylish and good-quality tote for daily use and a clutch for social gatherings. However, browsing a prominent market like Delhi's Sarojini market for the bags she desired was both difficult and time-consuming; trusting her instincts and limited product knowledge, she occasionally purchased the right products; otherwise, it was pure disappointment. This was then, long before the Indian economy was liberalized. Her daughter's generation can now freely choose from a diverse product range offered by multiple brands. Unlike Mehta, today people no longer have to travel to major shopping destinations in other countries to buy high-end products as they are present in most Indian metros.
According to a report by Research and Markets, the handbags market in India is poised to grow by $207.51mn during 2022–2026, progressing at a CAGR of 4.90% during the forecast period. The Indian handbag market, segmented as clutches and wallets, shoulder bags, satchels and saddlebags, and totes, has grown manifold over the last decades. This growth has also spawned several homegrown Indian brands, which today compete with global brands on their home turf and, at the same time, are either eyeing a global presence or mulling further expansion.
Key Drivers
Expansion of retail distribution both offline and online and a growing well-heeled working population endowed with disposable income are the key factors driving the market. Distributors play a significant role in the supply chain. With changes in consumer purchasing behaviour and buying practices, consumers are changing their purchasing preferences from conventional stores to online channels, which, over the years, have become virtually more engaging. This has been fuelled by increased internet penetration, easy access to broadband and high-speed mobile internet, and the increasing adoption of smartphones. A Cisco report predicted 840 million total internet users (60% of the population) by 2022, up from 357 million (27% of the population) in 2017, and 800 million smartphone users by 2022. Another factor is the emergence of more payment options that brands and major e-commerce platforms offer in partnership with banks.
According to Nina Lekhi, Founder and MD of Baggit India Private Limited, "We experienced a surge in online sales as it was predominantly the only channel of sales operational. It has taken a few months post the lingering effects of Covid to realize that in the financial year 2022-23, we have witnessed a balancing act when it comes to online and offline sales. We are seeing offline channels growing 30% over the pre-Covid 19-20 year base and digital marketing growth is about 60-70%. The sales are at a high, the morale is up and we are ready to take the industry by storm."
The Research and Markets report indicates that, by product, the clutches and wallets segment will have significant market share growth during the forecast period. It claims that increasing disposable income, increasing spending by millennials on designer products, growing demand for luxury and premium leather wallets, and the increasing number of working women across India are the major factors expected to boost the demand for clutches and wallets.
Product diversification
The entry of several global brands, emergence of homegrown brands, and an expanding consumer base has resulted in diversification of elaborate product offering. "Da Milano hosts 45 varied categories, from handbags to computer bags, small leather goods to corporate essentials for both men and women," Sahil Malik, MD of Da Milano maintains. He says that his brand understands the pulse of the urban consumer and the changing trends, and launches 8 to 9 products weekly and close to 300 new products a year so customers always find something new in its stores.
When asked what product category enjoys consistent strong demand, Lekhi says, "There is a consistent demand in all the categories we operate. We have observed a strong growth in sales of laptop bags and backpacks. These products are amongst the most-purchased products in India, especially when it comes to the young generation of consumers."
Footprint
Owing to the touch-and-feel factor, the offline segment remains the preferred option for customers, and as a result brands have been aggressively expanding in this format. Puducherry-based brand Hidesign has 87 stores across India.
"For the last 2-3 years we have worked really hard to ensure our retail concept is scalable and profitable. All EBOs inaugurated over the past 2 years are franchised. Currently, we have 80 operating stores, and we are gearing up to launch another 50 in the coming year," Lekhi shares.
"Da Milano, currently, has more than 85 stores in India and abroad, including showrooms at 23 airports in India. Celebrating the milestone of over 30 years of authentic Italian design and artisanship, Da Milano launches 7 brand new stores in one month in Indore, Amritsar, Goa, Lucknow, Ahmedabad, Hyderabad, and Pune," Malik stresses. He asserts that his brand has its strongest growth in Delhi-NCR, Punjab, Hyderabad and Mumbai.
An interesting phenomenon is Indian brands expanding their global footprint. "Da Milano aims at expanding across all international main cities in order to make a mark in the global market as well as in the digital world. Malik's brand already has a global footprint. It has five stores in the UAE (Dubai and Sharjah), one in Bahrain and another in Nepal. Taking this expansive vision forward, Da Milano aims to extend its footprints to the South East Asian market by the end of 2023, including Indonesia, Singapore, Malaysia, and further parts of the U.K, Malik maintains.
Similarly, Puducherry-based Hidesign is available in 25 countries, including USA, Canada, UK, Germany, Portugal and Taiwan, to mention some. Another homegrown brand with global footprint is Nappa Dori.
The mantra
Lekhi attributes the success of her brand to the journey of discovery, expression, resilience, and empowerment. "While there are more than a handful of factors and people who shape and determine the course of the brand, here are a few that I greatly value." She emphasises using all Indian raw materials so that the brand can ride on higher margins, which, she claims, boosts scalability. She believes in strengthening distribution. 70% of Baggit's sales, according to her, are attributed to small and independent distribution partners. Also, she underscores her belief in the power of research. "One cannot create a user friendly product without understanding the mindspace, preferences, and behavioural pattern of the user. We invest strategically to unearth insights from ground zero, which truly shape our plans, product detailing, and sales pitch," she asserts.
For Da Milano, Malik says, "Real estate. To open up our stores, I follow the approach of McDonald's, which works on the principle of having the right real estate and I firmly believe that. Even though it takes time, your store must be in the prime locality — be it in a market or mall, where there is footfall of your potential customers."
As for products, he attributes Da Milano's success to how its products are curated with a love for Italian design, craftsmanship, and detail that provides a signature style statement to its customers. As a brand, we believe in evolving and adapting to customers' needs and requirements which may change over a period of time, he adds.
We use high quality, full grain vegetable-tanned leather, Hidesign's founder Dilip Kapur informed in an interview. "We are the only 'made in India' brand that makes responsibly sourced genuine ostrich and deer leather bags." Kapur claims that the brand's hardware is made from sand-cast solid brass, only seen in high-end luxury products. We design theme-based collections that are not trend-based but come through research into evolving lifestyles and cultures, he adds.
Sustainability
The growth of the segment comes with demands on the brands to show more transparency and accountability, ranging from more product details, including material traceability, to the condition in which the products are made. Lekhi acknowledges that after months of turmoil and economic losses, due to Covid there is a shift in the consumer's mentality. She reckons that consumers turned to brands that represent value, like sustainability and 'made in India'. "Baggit believes that environment-friendly handbags play a significant role in making the world a better place to live in. All our products, along with the fittings used to make the final beautiful handbag, are sustainable and can be easily recycled. In due course, when the bag has fulfilled its purpose, customers tend to pass it to helpers or poor strata of the society," Lekhi elaborates. "The PU we use is environmentally safe. Our mission is to design unique handbags made out of vegan leather, which also gives us a competitive advantage, while being kind to our planet."
Hidesign states that 90 percent of its employees running the brand's atelier are women, who are mostly uneducated and are from rural areas. It maintains that it's a conscious effort to empower women who are trained in the skills to handcraft leather goods. Going further in community empowerment, it also hires employees from religious minorities and the LGBTQ community.
Growth
Malik claims that Da Milano's plan includes almost doubling the number of workers at the plant to 1,200 in the next two years when the company targets Rs 350 crore of revenue. On the industry's growth, Lekhi says that the category is underpenetrated so far. She expects the overall market to grow about 20%. One of the key factors driving growth in the handbags market in India is the expansion of the retail and online distribution landscape, she adds.
The new trend in the market is the burgeoning trend of personalization and customization, which is expected to have a positive impact in the coming years. If this is the positive trend, then what continues to haunt the market is the threat associated with counterfeit products. So far, this has affected only the major global or high-end brands, but it shouldn't surprise us if the Indian brands ȃ nd themselves as victims. The market, which a decade ago had only a few Indian brands like Baggit, Hidesign, and Da Milano, among others, is today crowded with not only Indian brands but also with a number of international brands, including Tumi, Piquadro, and Louis Vuitton, among others. Besides, the segment has also seen various shoe and apparel brands extend into the category of bags and wallets—from Bata to H&M to Arrow and even Titan.