The rising demand for athleisure had already dampened the denim wear market when came the pandemic and the demand from fitted denims tilted towards lounge wear and sportswear. Legacy denim brands have also been facing issues of growing competition and a shift in customer loyalty. But, their extensive experience of operating in the segment does not allow them to be bogged down; so, they've devised strategies that keep customers coming back for more.
According to a report by Grands View Research, the global denim jeans market size was valued at US$64.62 billion in 2018 and is expected to grow at a compound annual growth rate (CAGR) of 6.81 per cent from 2019 to 2025. With recent changes, be it in the consumer preference, shopping experience, digitalisation or birth of younger brands, traditional denim brands are facing challenges that they might not have anticipated.
Stylish, versatile, durable, snug and low-maintenance, yet, denim, particularly jeans, has frequently been affected by several factors both environmental and combative. Denim wear brands, for a long time now, have thrived on a customer base that has been loyal to them for years. From brand legacy to settling with the perfect fit, there have been innumerable reasons for a consumer to experiment less and stick to a particular brand. But, that was a time when there were a limited number of brands available. Today, the market is full of new denim wear players offering exactly what the consumer is looking for.
It is a known fact in the industry that keeping existing customers from leaving the brand is more cost effective than acquiring new ones. For denim wear brands that have built their businesses into legacies, this comes as a blessing in disguise as their USP, which is their heritage, can make it easier. But, the rising competition in the market tends to create a different picture. Or does it?
The denim industry has suffered heavily during the last couple of years, which has made the market a little tough right now. Still, one can witness the birth of many new denim brands in India, especially in the D2C ecosystem, as well as new category integration by existing apparel brands.
Denim brands are also facing increasing pressure in terms of sustainability. The frenzy around it has made many brands to restructure their practices. This has also led consumers, especially Gen-Z and millennials, to look out for sustainable brands and seek greener value in the entire supply chain, from sourcing till the final product.
New brands; soaring competition
New-age consumers want more than brand identity; they look for values that align with their own. Recent developments in the areas of athleisure, casual wear and sustainability have made consumers re-think their shopping habits. New brands, especially in the D2C space, have smartly focused on these pain points and offered what customers have been looking for.
Innovation and development in fabrics, availability of affordable products and most importantly, an enhanced customer experience are making these new brands more desirable over traditional denim brands. But, they need to take into consideration the products they are offering because chances are that they might fail to offer what the consumer is really looking for. From finishing to pricing, everything has to be spot on. There is also a challenge of competing with bigger, historical brands at entry-level price, so they need to refocus their strategies.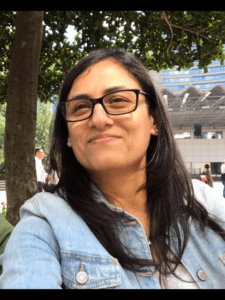 For well-established brands, the newly emerging ones come as a challenge, especially when retaining customers. Growing competition is impacting the number of returning consumers. Manjula Gandhi, Chief Product Officer, Numero Uno, says, "This cannot be denied that increasing competition does have an impact on customer loyalty as each and every brand is striving hard to lure customers with their product, values, service and promotions. Customer loyalty these days is a difficult thing to manage. More and more people have become value conscious and they seek a good deal. So, a brand sometimes becomes secondary. But then, it's up to the brand that they keep on innovating and adapting to the prevalent market scenario so that they retain their customers. Product and promotions play a vital role here. You must make your customers feel connected at all times."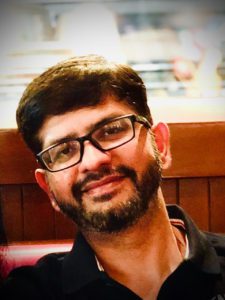 On the other hand Lokesh Kataria, CMO, Ace Turtle Omni Private Limited, India license partner for Wrangler denim brands who have rights to sell and manufacture products for them, says 'Denims is one of the most dynamic and engaging categories within the fashion industry. Hence it becomes critical to engage the consumer at all the levels – emotional, functional, fashion and value. Even if the competition grows in this segment, the success in the market can be achieved through these parameters. Wrangler, at its heart, has been a pioneer in the denim category. Historically, it has endorsed the values of thrill-seeking and freedom in whatever it does to bring a great experience to its consumers. At Ace Turtle, we leverage our omnichannel technology capabilities to provide a superior consumer experience. We have transformed Wrangler's business over the last 12 months after acquiring its long term license in India. Due to a smooth technology-driven integration between online and offline retail channels, we have been able to grow the base of both our loyal consumers and acquire new consumers from other brands as well. For us, the competition will always mean how we better ourselves.'
While it is amply clear that customer retention is the need of the hour for denim brands, how are they ensuring this? Gandhi says, "We always try to innovate and come out with products that match customer expectations. Combined with excellent customer service, be it in store or online, we strive hard to make our customers delighted. Secondly, we have a robust CRM programme that aims to connect with every customer, customise offerings and reward them from time to time. Our loyalty programme aims to reward customers on every purchase and give them incentives that they can use for their future shopping. So, in this way they become an integral member of the brand's universe."
Kataria says 'Loyalty is a subset of the love that our consumers have for Wrangler. We keep challenging ourselves to bring in the latest innovations in the product, its functionality and engagement for our consumers. This has been pivotal in retaining our consumers season after season and year after year.
Now more than ever, it has become crucial for brands to dig deeper and formulate strategies to ensure that they successfully eliminate competition from their consumers' mind.  This is where customer loyalty programmes can add more benefits to the existing ones. Whether brands are trying to retain consumers or acquire new ones, loyalty programmes are proving to be an effective move. In fact, an effective loyalty programme coupled with green initiatives and innovation while capitalising on brand heritage can help a brand succeed.