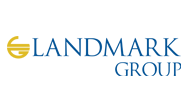 The Landmark Group began its journey in 1999 with the first Lifestyle store in Chennai. Since then it has grown into one of the largest retail and hospitality conglomerates in India. Currently the Group operates over 630 stores across 145 cities with over 9.4 million square feet of retail space.
The multinational conglomerate is based in Dubai, UAE which is headed by Micky Jagtiani who is the founder and chairman of the company. Landmark Group is involved in retailing of apparel, footwear, consumer electronics, cosmetics & beauty products, home improvement and baby products. The group also has interests in hospitality & leisure, healthcare and mall management.
Landmark Group houses some of the top fashion retail brands such as Splash, Lifestyle and Max.
BRANDS
Founded in 1993 by Landmark group in Sharjah, Spalsh has 200 stores in 13 countries across the globe. As a brand, Splash believes in constantly being a trend-setter in the region. Splash offers an extensive, award-winning collection of popular clothing for men, women and teens. It is also the go-to-destination for international brands like Kappa, Lee Cooper, Bossini and Being Human. Splash recently won two prestigious industry awards as the 'Most Admired Responsible Retailer' and the 'Most Admired Retailer of the Year' at the Images Retail ME Award 2019.
Launched in the UAE in May 2004, Max was established in India in 2006, opening its first store in Indore. Now, Max India has a reach that extends to over 60 cities. Boasting a loyal customer base of over 5.5 million, Max is the most profitable value fashion format in the region. Max offers apparel, footwear and accessories for the entire family - women, men and children. Shoppers enjoy great prices on an excellent range of over 3,000 styles every season, in brand new designs, silhouettes and fabrics.
Lifestyle is India's leading fashion destination for the latest trends. Part of Dubai based retail and hospitality conglomerate - The Landmark Group, Lifestyle brings multiple categories including men, women and kids' apparel, footwear, handbags, fashion accessories and beauty under the convenience of a single roof. Currently, Lifestyle is present across 77 stores, 44 cities and delivers to over 26000 pin codes.