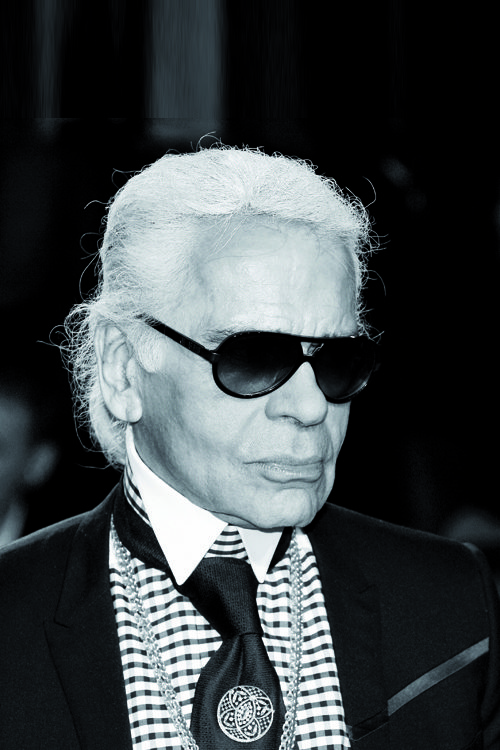 Karl Otto Lagerfeld Died on February 19, 2019 in Paris due to complications with pancreatic cancer. For over six decades, the fashion industry was led by a titan, a veteran of his craft. His name, Karl Lagerfeld. From Chloe to Fendi to Chanel, Lagerfeld was known for his multitasking heroics as well as creating iconic silhouettes which yield inspiration to this day. Karl Lagerfeld rose to prominence in the late '50s and early '60s and ended up never looking back. He was often called 'Kaiser Karl', which translates to emperor in German…
1933
Karl Otto Lagerfeld was born in Hamburg, Germany on 10 September. He was born to Elisabeth and Otto Lagerfeldt, the latter being a businessman. They owned and produced imported evaporated milk in Germany. He was born into a wealthy family – his grandfather was a local politician. Lagerfeld completed his education at Lycée Montaigne, where he first learned how to draw.
Karl Lagerfeld notoriously claimed he was younger and always insisted his birth year was 1938.
1954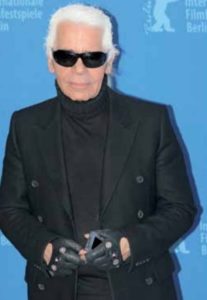 Lagerfeld entered a competition for the coats category at the International Wool Secretariat, which he ended up winning. Yves Saint Laurent also entered the same competition and won the dress category prize. This was where Lagerfeld and Laurent became acquainted. After winning the award, Lagerfeld was hired as an assistant to Pierre Balmain, where he worked until 1958.
1958-1963
Lagerfeld joined Jean Patou. He designed multiple couture collections for the brand during his five-year stay with them.
He then left to join Chloe, with 3 other designers under Gaby Aghion, the founder. This would be his first stint at Chloe. He would come back in 1992 for a second stint. Around the same time, Lagerfeld was freelancing for Tiziani, an Italian high fashion brand created by American, Evan Richards. He continued freelancing for Tiziani till 1969.
1965-1966
Lagerfeld was offered a role as the creative designer for ready-to-wear and fur categories at Fendi. He was credited with creating the double F logo for Fendi during his 54-year tenure there.
Around the same time, by 1966, Lagerfeld took sole creative control over Chloe after working with the three other designers.
1969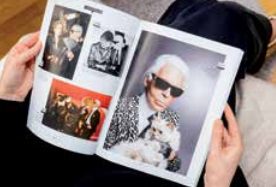 WWD recognised Karl Lagerfeld as the most original ready-to-wear designer at a Parisian house after his Art Deco collection at Chloe. By now, Lagerfeld had gained international recognition in the fashion world at the time, and was beginning to rise up the ranks in the fashion hierarchy.
1974
Lagerfeld designed 200 looks for his Chloe show which paved a new direction for the future of fashion. At this point, he also began creating a distinct separation between himself and other designers of the time. He was creating a lot of noise, organising the most elaborate fashion shows seen at the time. He also launched his first perfume under Chloe along with creating his own line of perfumes labelled 'Parfums Lagerfeld'.
1983-1984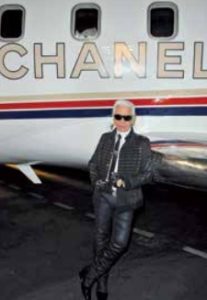 When his contract with Chloe came to an end in 1983, all the eyes were on Lagerfeld. At the time, Chanel was declining as a brand since the death its creator, Coco Chanel a decade ago. Karl signed on as the new couturier of Chanel, signalling a revival for the brand, a new life. He created the now iconic interlocking CC for Coco Chanel. He also caused a stir in the market when he updated his '60s dress silhouette with padding for the shoulders to make it '80s.
In 1984, he launched the eponymous label, Karl Lagerfeld.
By the late '80s, Lagerfeld had gained popularity not only for his designing but also for his creative direction and his shoots. He was one of the first creative/artistic directors of his field, a post which is today known as the creative head for luxury houses. He was also known for his photography shoots for magazines such as V, Harper's Bazaar and the German and Russian Vogue.
He created KL by Karl Lagerfeld, a more affordable ready-to-wear line, in partnership with Steilmann, at that time Europe's largest apparel group.
1992-1997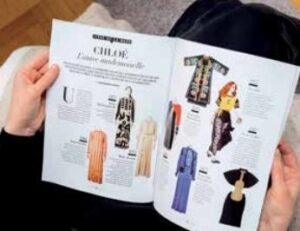 In the early '90s, Lagerfeld re-joined Chloe for his second stint. By now, he was effectively leading Fendi, Chanel, Chloe and his 2 eponymous labels. After a few incredible campaigns for Chloe, Lagerfeld left the brand for good in 1997, leaving in his stead, upcoming fashion guru Stella McCartney to lead the company.
In 1992, Dunhill Holdings acquired the Karl Lagerfeld brand for a reported $29 million. In 1997, Lagerfeld bought the brand back.
2004-2008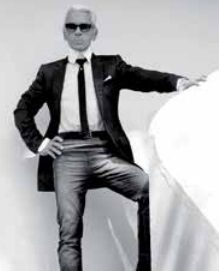 Lagerfeld was the first luxury designer to collaborate with street label H&M. This wasn't seen as a good move at the time, but trumping the expectations of all fashion pundits, the collection completely sold out in one day.
In 2004, the Tommy Hilfiger Corp. acquired the Karl Lagerfeld brand with plans to mass market it internationally and add more apparel along with creating accessories.
In 2006, Lagerfeld launched K Karl Lagerfeld, his first denim label and in 2007, created a line of three fragrances with Coty Inc. called Kapsule.
In 2008, a documentary about Lagerfeld titled 'A Lone King" was released in France along with his name being printed in the Le Petit Larousse Illustré, the most renowned French encyclopaedia.
2010-2011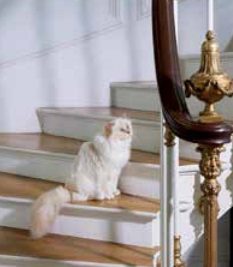 In 2010, Tommy Hilfiger Corp was acquired by Phillips-Van Heusen Corporation (PVH Corp), an American clothing company which also owns Calvin Klein, Warner's, Olga and True & Co. and licenses Kenneth Cole New York and Michael Kors.
In the same year, Lagerfeld received the Couture Council Fashion Visionary Award from FIT in New York, a special award created to honour him.
In 2011, French model Baptiste Giabiconi gifted him a Birman cat, whom he named Choupette. The cat went on to become a pop culture icon and rumour is that after his death, Lagerfeld left his fortune to this cat.
2012-2015
Net-a-Porter created a separate line with Lagerfeld called Karl.
Karl Lagerfeld also teamed up with Shy Uemura, a cosmetics brand for a holiday collection.
In 2013, Lagerfeld he cast Keira Knightley as Gabrielle Chanel in a campaign called 'Once Upon a Time' set in 1913, and showing the history of Chanel.
Lagerfeld created his first couture collection for Fendi with fur called 'Haute Fourrure' and became the only designer ever to hold two high-fashion shows in a one week for Fendi and Chanel.
Under his eponymous label, he created his first kidswear collection, consisting of 140 pieces.
In the same year, the British Fashion Council Awards honoured Lagerfeld with the Outstanding Achievement Award, a lifetime achievement award given to designers who contribute expansively throughout their career.
2017-2019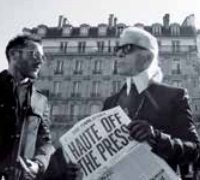 Lagerfeld received the WWD John B. Fairchild Honour, a life time achievement award from the Women's Wear Daily.
In Paris during his Chanel Couture show, the Paris mayor Anne Hidalgo presented Lagerfeld with the highest Parisian honour, the Grand Vermeil Medal, recognising him as a member of the Parisian Council.
The house of Chanel shared their financial figures for the past year and for the first time, £1.35 billion had been made.
Lagerfeld designed his first ever menswear looks for his Fendi show, and was not present to present his spring Chanel 2019 couture line in Paris for the first time since his appointment in 1983.
19th February 2019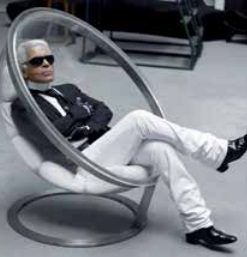 Karl Lagerfeld died at 85 as per his birth records (or 80 as per his insistence) in Paris. In August 2019, LVMH announced the Karl Lagerfeld prize at the LVMH prizes.
The winner is awarded 150,000 euros as well as earns a year of mentorship by fashion leaders at LVMH and their teams.