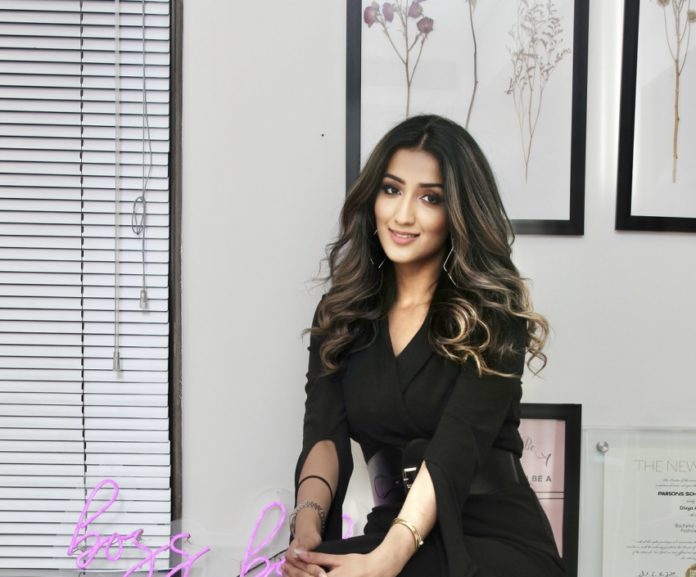 Education
• High school education from The British School, New Delhi
• BFA from Parsons School Of Design, New York City with a major in Fashion Designing and a minor in Design Management.
Career history
• Creative Director at Kazo Brands
• Creative Director at Kazo
• Product Director at BL International
• Co-Founder at KZ07
• Founder at DIVYA AGGARWAL
Roles & responsibilities
From the brand's creative side to ensuring business growth, I ensure that all the aspects of my brand are well maintained. My main tasks entail from leading the design, buying and planning, offline operations to overall management of the brand.
Strengths & weaknesses
Strengths: My curiosity for creativity, positive approach to all sorts of situations, and ȷ exibility to change or adapt. Weaknesses: I question a lot, I am pretty detail-oriented, and I seek perfection in everything I do.
Aspiration
I aspire to grow and learn at every step of my life. The fashion industry is vast, with endless learning, so I aspire to pave my journey gracefully. As I said, I would never want to stop growing. Hence, recently I launched my own my new contemporary couture label to tap into a different segment of the fashion industry. I plan to expand my vision and reflect on different fashion aesthetics forms through this new venture.
Game changing retail technologies
Ecommerce and online shopping top the list. Moving ahead, AI support and product promotion has helped the brands to stand out. From chatboxes to advertisements, AI is making the retail industry more engaging and user-friendly.
Skills that helped you succeed
My deep enthusiasm for trends and incorporating them into my brand has helped me grow professionally. Besides, I am open to constructive criticism.
Lessons learned
In my experience, I came across many crucial lessons but the two most important learning are never to predict what's ahead in your career and never to hesitate to try something new. With a vision and idea of creation in mind, one can achieve their definition of success.
Your take on the future of industry
As the fashion industry continues to evolve, the idea of sustainability and digitalization will be inevitable in the near future. Moving ahead, it's important for brands to be sustainable, not just to be stable in the fashion world but also eco-friendly.
Role model
My father Deepak Aggarwal is my one and only role model. He introduced me to the fashion world and helped me grow as a creative person.
Learning from your career
• Number one learning for me would be to work to grow, not just to earn money.
• Having said that, the second learning that my career offered me is the value of being a team player.
• Maintaining a healthy work and personal life balance is another important lesson.
Life mantra
My life mantra is to keep trying and experimenting! One shouldn't be scared of trying new things because that brings you out of your comfort zone, hence the beginning of new learning. Only when you're open to newness can you be recognized.