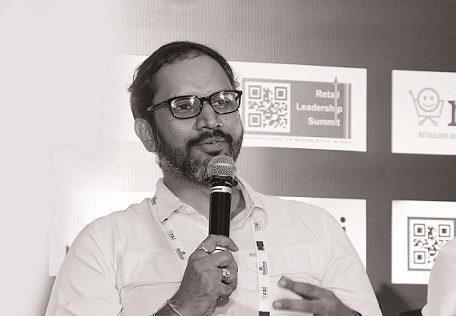 Education
• Executive MBA from Harvard Business School
• MBA from IIM Lucknow
• BE from PEC Chandigarh
Career history
Previously Chief of Staff at Bestseller India
Role & responsibilities
• Strategy- Build a company which will thrive in the most difficult circumstances through a highly competitive strategy.
• P&L Management- Ensuring goals are met from topline and bottomline perspective, which includes planning and execution as a key aspect.
• Team Management- Ensuring team is motivated to achieve results.
• Customer Satisfaction- Ensuring customers find the reasons to buy the brand, again and again.
• Brand Building- Ensuring that the brand equity increases as sales and proȱ tability grows.
• Reporting to Board- Regular reporting to board on business prospects, new projects, investment required and shareholder returns.
• Mergers and Executions- Lookout for inorganic ways of growing through acquisition of like-minded companies and brands.
Strengths & weaknesses
Strengths: Decision Making; People Management; Positive
Attitude and Bias for action
Weaknesses: Result Orientation(it really means being
pushy); Spending too much time on OTT; Workaholic
Aspiration
Aspire to make Chogori a global leader in outdoor sports.
Game changing retail technologies
• Metaverse
• AI
• 3D Printing
Skills that helped you succeed
The knowledge I gained at IIM Lucknow and PEC kick-started my career and helped me navigates my way. I could easily converse with heads of various departments because I was well-versed with the concepts, which made work happen faster and with better quality.
Lessons learned
• The biggest learning is that hard work has no substitute, and that smart work is a rare commodity. Both are needed in an explosive composition.
• Stay away from oȲ ce politics, leadership is not about one-upmanship.
• Gain respect by playing an honest straight game.
• Be authentic!
On the future of industry
Retail will see a lot of disruptions as a result of consolidations. Technology will pivot a lot of businesses. Companies with strong balance sheets will grow faster than fundamentally weaker ones. Overall, consumer industries have a bright future in India, and retail
(especially organized) will continue to grow by around 9% till 2030 to reach $1.9trillion.
Role model
Have learnt from every manager in every role, not just what needs to be done, but also what needs to be avoided.
Learning from your career
• It's about people and relationships and how you make them mutually beneficial.
• It's about successfully fulfilling a purpose, something which has a broader meaning than just financials.
• Sometimes, it's just about luck. Keep trying!
Life mantra
As a country, our time has come. It's a once-in-a century opportunity, let's not squander it away. Let's make sure that we run businesses well and that everyone in the ecosystem (including environment) stands to benefit from the growth.