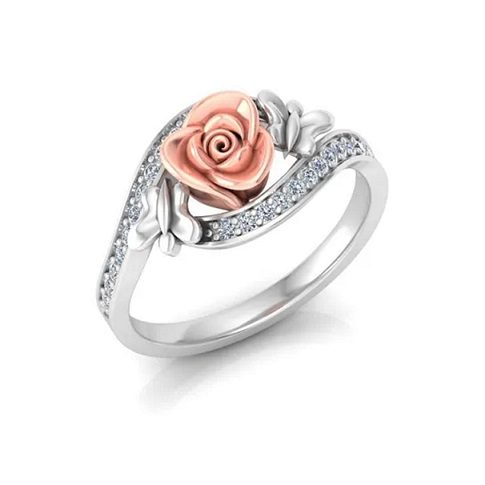 DishiS Jewels, a D2C online designer brands that offer lightweight and affordable contemporary jewellery,  has launched its latest collection of Rose-Pattern Rings. As per the the brand, the latest jewellery collection is unconventional and minimal, inspired by the charismatic features of roses and created in diamonds depicting the world of love and romance.
The brand further states that each piece in the collection has been carefully crafted by talented craftsmen to capture the essence of the flowers, significantly rose, and its beauty to adorn the beauty that beholds the ring. Made with like yellow gold, rose gold and sterling silver, these rings are designed to be durable, comfortable and easy for everyday wear.
The new collection is available at its outlet in Delhi and on its e-commerce website; and can be delivered nationwide.
"Creating this collection of Rose-Pattern Rings was a labour of love keeping the contemporary wardrobe in mind," said Dishi Somani, founder and creative director of DishiS Jewels. "We yearned to capture the essence of the rose, which has long been a symbol of beauty, love and passion. We believe these rings' intricate details and stunning design will make them a treasured addition to every diva's collection."
The new collection includes a variety of styles and designs, including delicate and minimalist pieces and more ornate and intricate designs. Each ring features a rose pattern, crafted to create a visual impact. The rings are available in various colours and materials, including gold, rose gold, and silver.