Owing to its ever-increasing middle class and strengthening of the manufacturing sector, India will become the sixth largest apparel consumer market by 2022. According to data from McKinsey's Fashionscope, Indian market will be worth $59.3 billion which will be comparable to the UK ($65 billion) and Germany ($63.1 Billion). The aggregate income of the addressable population (individuals with over $9,500 in annual income) is expected to triple between now and 2025.
In this optimistic environment, the better half of the population shows better promise too. As per Technopak, a leading consultancy firm, the Indian women's wear holds a market share of 37.5 percent out of which ethnic wear enjoys a whopping share of 71 percent. The Indian ethnic market is expected to grow from `82,200 crores in 2018 to `1,26,210 crore in 2019 out of which women's ethnic dominate with 83 percent share. Clearly, 2019 seems optimistic for the women's ethnic wear.
Growth Drivers
1-Digital Economy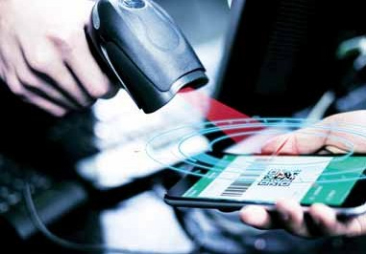 Recent developments on the technological fronts like an affordable smartphone, seamless data connectivity, endless online services, and other supporting infrastructures have significantly empowered India digitally. Consequently, consumers are well equipped and fairly tech savvy. As per Strategy Analytics' 2017 report titled, Global Smartphone User Penetration Forecast by 88 Countries: 2007 – 2022, there were just 5 million smartphone and 45 million internet users in India in 2007. In 2018 the number of smartphones had jumped to 355 million and that ofinternet users to 460 million. By 2021, more than 900 million Indian consumers will be online.
2019 is the year of economic expansion for Asia and India propelled by strong macroeconomic tailwinds which enjoy the centre stage. As per a report by McKinsey and BOF, the Indian middle class is likely to expand at 19.4 percent a year over the same period, outpacing China, Mexico and Brazil. Consequently, India is set to move from being an increasingly important sourcing hub to being one of the most sought-after consumer markets outside the western world.
Banking on the tremendous potential of Internet users in the coming years and monumental infrastructure development in the recent years, Fashion giants aim to capture the market by using AI & Data Analytics for personalisation, curation & loyalty programmes.
E-commerce leaders are moving to AI-based solutions. "Personalisation and curation, based on personal taste will become a lot more important," says Ananth Narayanan, former CEO of Myntra Jabong, a major fashion e-commerce player. "It's not about having the largest selection, it's about presenting the most appropriate selection to the customer involved."
Arun Sirdeshmukh, Head – Amazon Fashion, India says, "Already one out of three shipments are fashion, which go out is to Prime customers. Prime customers tend to be our best customers because they come back and shop most often. And to be able to service that kind of volume and products in fashion, which has a very large SKU (Stock Keeping Unit) counts, we enable a lot of data analytics." Amazon Prime, a paid subscription service by Amazon gives users access to services that would otherwise be unavailable, or cost extra, to the typical Amazon customer. This includes free and fast delivery, rapid delivery for a fee through Prime Now, streaming music and video, and other benefits.
2-Increased Disposable Income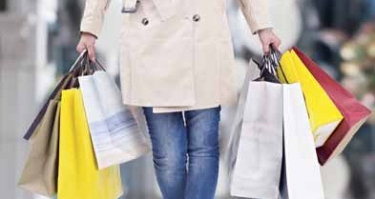 India tops the chart in terms of GDP growth rate when it comes to emerging markets between 2018-22. A new set of working women consumers is developing. According to the Global Gender Gap Report 2017 by The World Economic Forum, the gender pay gap is decreasing in India and there is a substantial increase in women entering the workforce. Working women professionals, who are happy to look good, happy to feel good and happy to pay for it are eventually expanding the consumption of today.
3-Increase in Number of Working Women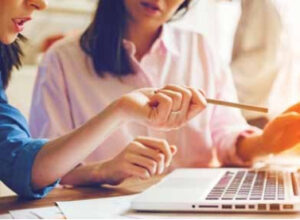 The significant increase in the women workforce in recent years have propelled the need for a segment with sensibilities of the Indian ethnic wear while providing the comfort and mobility of western wear. There is a shift in demand from sarees and dress materials to size categories like kurtas at a much higher pace compared to size-free categories. Arun Sirdeshmukh in an interview with Business World 2017 in mentioned that Amazon has witnessed an overall growth of over 80 per cent Y-o-Y for women's wear, out of which women's ethnic wear segment contributes over 50 per cent.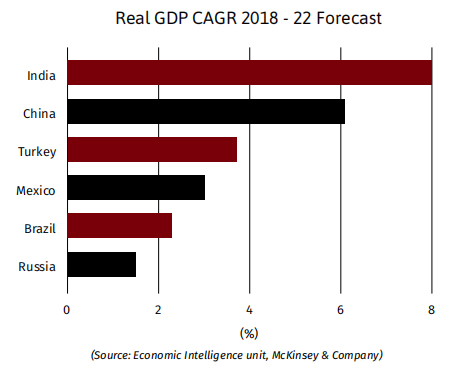 4-Increasing Occasions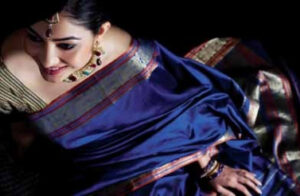 India traditionally has been the land of celebrations. Every ethnic group adhered to a particular kind of dressing as per the occasion. With the growing influence of media and social networking platforms people have started indulging in a lot of cross-cultural rituals and clothing. A significant rise has been observed in the number of themed parties, weddings and celebration giving rise to a new segment of clothing altogether which can broadly be categorised as occasion wear. Occasion wear category is essentially an extension of the Indo- Western and Fusion category. Brands like Manyavar & Mohey and Raymond Ethnix are betting big on the occasion wear category.
5-Economic Growth, Ease of Payment & Other Seamless Experiences

As per The Confederation of Indian Industry (CII), India will sustain the robust GDP growth in the range of 7.5 percent in 2019 owing to better demand conditions, capacity expansion resulting from growing investments in infrastructure, settled GST implementation, and continuing positive effects of the reform policies undertaken and improved credit off-take. With the economy turning more digital, and implementation of UPI (unified Payment Gateway) and companies focusing on seamless experiences like improved checkout and omnichannel strategies, customers will be exposed to a shopping experience like never before. Amazon Prime is one great example of data analytics and seamless integration.
6-Women Empowerment
Thanks to movements like #metoo & Time's up, Women in India have finally started claiming their voice against all forms of oppression, sexual discrimination and injustice. Awareness towards gender sensitivity is increasing and so is the self-confidence of women. Indian women are now more empowered to make their own choices. Clothing has always been one of the strongest forms of expression and this reflects in the kind of silhouettes and choices they are making. Modern women feel comfortable in their own skin and thus they denounce the oppressive definition of perfect beauty or femininity. Therefore Boxy, relaxed silhouettes and skin friendly fabrics are being preferred. Women are making choices they feel confident and comfortable in. This new confidence is giving a positive push to the new fusion wear market.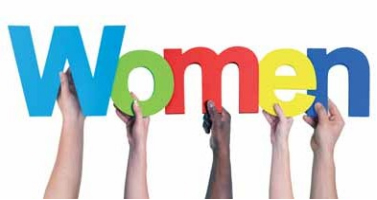 7-Alternate Business Models
Fashion rental is one of the emerging business models giving a positive thrust to the occasion wear market. Renting an expensive designer outfit for an occasion is no longer a social stigma. Designer outfits are now available on rent for cost as low as 10 percent of the retail price of the outfit. There are more than a dozen successful start-ups in India including Flyrobe, Liberent, Date the Ramp & Stage 3. Flyrobe, raised $7 million in two rounds from Sequoia Capital, IDG Ventures and Tokyo based GREE Ventures. It claims to have achieved over $10 million in retail value of merchandise rented in 2017.
"Occasion fashion was the perfect business opportunity because it's a large $5 billion industry in India," says Shreya Mishra, the Founder & CEO of Flyrobe. "People buy beautiful expensive outfits for special occasions but only wear it once or twice and then lock these up in their closets, so sharing/ renting made perfect sense here."
The Zeitgeist

As per the Oxford dictionary, zeitgeist means, "the defining spirit or mood of a particular period of history as shown by the ideas and beliefs of the time". Zeitgeist for 2019 is characterised by keywords like conscious, sustainable, green, ethical, responsible and meaningful. 'Slow Fashion' is like an umbrella term for the same. Even though the term was first coined by Kate Fletcher, from the Centre for Sustainable Fashion, when fashion was compared to the Slow Food experience, the concept is not entirely new for India. One story that will defines the mood of New women's wear ethnic landscape in India is definitely 'SLOW'.
India has so much more to celebrate in its textile treasury than just an interlacement of aspects that set the country apart. Some of those are the numerous languages flaunting several different dialects, culinary etiquettes that diversify within a matter of a few kilometers. We have celebrations attached to the simplest of elements like colour and light. But most importantly, we have a rich cultural heritage laced with literary wit and architectural brilliance.
Indian textile weavers and artisans have always been pioneers of fine coveted fabrics. Needless to say, the process of textile manufacturing was very personal, intricate and time-consuming.
The weavers did put their heart and soul into the fabric and the resultant fabric was a coveted symbol of luxury. India was the undisputed leader of fine luxurious textiles. As per Dr Shashi Tharoor's book An Era of Darkness: "For centuries the handloom weavers of Bengal had produced some of the world's most desirable Fabrics, especially the fine muslins, light as 'woven air', that were coveted by European dressmakers." Dr. Tharoor also very vividly mentions how different handcrafted luxuries from India were in great demand all over the globe and how the Britishers systematically destroyed one of the most thriving industries of India at the time.
Lately, efforts made by bodies like KVIC (Khadi and Village Industries Commission) to collaborate with renowned designers like Rohit Bal, Anju Modi, Payal Jain and Poonam Bhagat and Fashion giants like Raymond and Arvind who have been promoting Khadi in their highlight collections, the concept of slow fashion and handloom is definitely being reinforced gradually. Thanks to platforms like 'The India story', Brands with similar sentiments are getting right exposure and mileage. Initiatives like Okhai from conglomerates like TATA are quite reassuring in the present context. Okhai offers contemporary handcrafted apparel and lifestyle products created by rural artisans from across India. The initiative is aimed at instilling self-confidence and self-esteem of women from less privileged backgrounds by helping them acquire new skills while preserving native crafts.
Optimistic outlook towards slow fashion is further cemented by various sustainable steps being taken in the Indian fashion fraternity. Lakme Fashion week has one dedicated day called sustainable day. Lakme Fashion Week (LFW) SS19 saw laudable collaboration between famed fashion designer Anita Dongre and Tencel India. The entire collection was made using sustainable Tencel fabric. Speaking about the collection, Anita Dongre said, "We are happy to have partnered
with Tencel to create designs in fabrics that are produced with minimal impact on the environment. Sustainability is the need of the hour and Tencel believes in that as much as we do."
LFW, day 2 also saw collections by 8 finalists of 'The circular design challenge' which was a collaborative effort of UN Environment and R Elan under the latter's 'Fashion for Earth' initiative. The platform was an opportunity to urge the new designers and entrepreneurs to utilise materials from diverse waste sources including plastic with the power of innovation. It marked the introduction of India's first award for circularity in fashion promoting sustainability throughout the value and in turn inspires individuals to reduce the harmful impact fashion industry impacts on the environment. The finalists were selected out of 900 entries from over 30 cities in India. 'I Was A Sari', the brainchild of Stefano Funari and Poornima Pandey emerged the winner.
To Conclude…
It's about time we stop wondering what fashion would be like and start thinking about what fashion should be like. Let us go slow. Let's take a deep breath. Let's question our conscience.
What's your answer?
Ours is: "Responsible, Ethical & Sustainable"