Mokobara, a premium travel and lifestyle brand, has recently opened its first retail store on May 16, 2023, at Phoenix Marketcity in Whitefield, Bangalore. The brand focuses on customer experience and community engagement and aims to provide an elevated journey for travelers.
The brand has successfully built a community of like-minded travelers over the past three years and wishes to offer them direct interaction with its products. The response to the store – which is designed to create a magical experience for customers during their journey – has been positive, mostly because the offline space provides a unique opportunity for the brand to help its community with travel insights and expert tips to customers.
Expansion Plans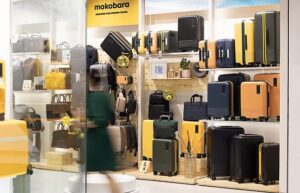 The launch of the store marks the beginning of Mokobara's expansion into physical retail. The brand is preparing to open its second retail store in Indiranagar, a popular area in Bangalore and plans to open 25 new stores in the next 18 months.
Despite initially establishing a strong online presence, Mokobara aims to engage with its community in person through its retail stores. Through retail outlets, it plans to further explore new categories and create an immersive experience around their launches.
To celebrate the store launch, the brand is running a giveaway where participants have a chance to win a one-way ticket worth Rs 20,000 to any destination of their choice.
Products on Offer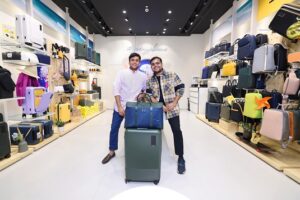 Since its inception in 2020, Mokobara has expanded its product portfolio beyond its iconic luggage and backpack designs. It now offers work bags, wallets, and premium travel accessories such as packing cubes and neck pillows.
Mokobara's design philosophy revolves around capturing the excitement of travel. They believe in a "less but better" approach, starting with clean and minimal designs and paying close attention to the smallest details to create a touch of magic. All their products are designed to be functional and solve real travel problems.