The Indian retail economy is one of the most rapidly escalating economies of the world and is perceiving chief transitions in consumer preferences. Growing disposable income, brand
responsiveness, and cumulative tech-savvy millennial population are the main driving factors of corporatized retail within the country. In general, the Indian retail set-up, and particularly the apparel retail set-up, has revealed sustainable longstanding development compared to other emerging economies…
When we spell words like fashion and apparel, the only thing one would ideally picture is the feminine gender, since we are predominantly used to equating women with fashion. But this fact has been buried in the past as the present-day society has progressed with time. Now fashion and beauty share equivalent space in both the genders' wardrobes. The modern-day contemporary man is definitely investing in attire suiting his persona.
This ceaseless penchant and zest towards understanding the novel trends in fashion and the urge to deck up has given an optimistic push to the ever-growing men's apparel market in India. Contemporarily, along with the indulgent buyers in Mumbai markets, the middle-class community of buyers are also becoming acquainted with the concept of bespoke / customized stitching which definitely perceives high demands. This has provided a massive momentum to the segment, thus indicating its capability of catering to an even larger market in the coming years.
Gone are the days when physical shopping was a thing. There was a time though when brick-and-mortar stores, vendors and your local darzi (tailor) were the only go-to options a typical picky customer would rely on. The end-users would actually go the stores to scout for apparels that were customized as per their tastes, comfort and convenience or would get themselves measured to their right size. But today, the scenario has undergone a vast transformation, courtesy the round-the-clock work culture and hectic schedules that have managed to keep the modern-day corporate buyer and physical retail at bay.
Contempory bespoke and tailor-made clothes have transformed the consumer experience completely. Bespoke e-commerce has lent a new lease of life to online shopping. All you need to be sure about is your size and measurements and you are just a few clicks away from, say, a crisp new shirt, or a classy three-piece suit among many other choices to browse from. The menswear segment in the Indian shores is the wildest growing apparel segment in current times. This clearly points out that men today want to look nothing short of dapper.
Luxury Brands Leveraging Menswear Sales
As opposed to age-old days, men today have begun to comprehend the importance of donning a good suit and tie. Bespoke fashion trends are slowly penetrating into the zone of grooming men and are likely to stay forever. While the Mecca of bespoke and tailored fashion might not be in India, but the experience surely is, thanks to the extravagant menswear brands that are currently catering to the Indian man's newfound enthusiasm to be well- dressed. The online retailing market is one of the prime beneficiaries of the meswear market sales. Menswear sales account for nearly 31 percent of online retail sales. The men's ready-to-wear arena has gotten a novel lustre and spin courtesy of a host of luxury and indulgent brands doing the rounds in the menswear market today. This luxury lexicon of brands is all in the race to clothe the savvy Indian man.
The online retailing market is one of the prime beneficiaries of the meswear market sales. Menswear sales account for nearly 31 percent of online retail sales.
Upper-Hand Over the Female Territory of Fashion
The men's clothing market today is extremely westernized, as opposed to womenswear, where even the high-end segment opts for a lot of Indian ethnic clothes. Hence, the aspects of regulation and standardization of products, style, and colours in case of men are simpler and easier. Additionally, men have been noted to have always been the major spenders and are now scouting for avenues to explore further. At present you would witness, men from the ages of 25 to 35 years being the major consumer base for luxury ready-to-wear apparel industry. Even in cases of equivalent expenditure power, by nature women might invest more in jewellery while men definitely show a penchant for technology and apparel and are essentially quick shoppers. They are known to take faster decisions as compared to the female counterparts and depict more loyalty towards a brand.
In terms of sizes and specifications, men's ready-to- wear is more effortless and unlike womenswear, there are fewer characteristics to modify. This inclination has nothing but lent further leverage to the male fashion province.
Embracing Formal Apparel Trend Doubles Up Sales
The current trend has perceived the demand fluctuating from simple business wear to lifestyle space with occasion-based formalwear. Young consumers – who were once connoisseurs of casual wear – are today totally fascinated with dressing up formally. While initially, a major demand for high-end couture came from the superior management and business owners, today a lot of young fledging men are considering a good suit or jacket as an investment, vital for a work wardrobe.
Research, Statistics Indicate Strategic Market Growth
Industry experts argue that the development route of the country's flagging men's retail sector still continues to be at an all-time high, displaying absolutely no signs of slowing down.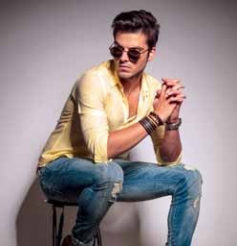 The Indian male fashion market worth `41,66,500 crore (US $641 billion) in the year 2016 is expected to reach `1,02,50,500 crore (US $1,576 billion) by 2026, mounting at a (CAGR) of 10 percent. It is envisioned that the present-day fashion retail market worth `2,97,091 crore (US $46 billion) will nurture at a promising CAGR of 9.7 percent to reach `7,48,398 crore (US $115 billion) by the year 2026.
The male fashion industry in India has been facing an array of challenges. But even though business rate doubts and low consumer poise seem to dodge the fashion retailers, the fortunes of the menswear market hold more than a sparkle of positivity. The segment has been mounting rapidly as the average menswear shopper develops.
A further acceleration is estimated to reach by 2022, taking the market's value to a much higher notch. As the menswear market continues to be explored, it has been researched that a boom in sportswear and street styling are the upcoming areas that indicate where the growth will come from. Today new-age customers are looking for novelty and exclusive products that they can style in an exceptional way. This demand for freshness is powered by the development in streetwear and sportswear which are also becoming a wardrobe staple. There has been a reported 20 percent rise in the number of tracksuit tops in the last season – an intensification that is harmonized in sell-through rates. The youth market is seen to complement casual sports pieces with smarter items in their wardrobes. Chunky trainers, sporty bombers and pinstripe trousers lend a trademark masculine look.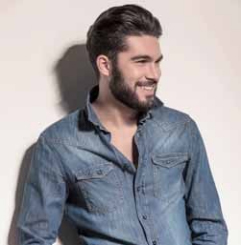 Men these days are revelling in a 'high-low' apparel approach and are embracing a mix and match of traditions, amalgamating performance and couture, luxury and skate. More often than not, this comprises of usual designs and graphics, bold colour choices and accessories. Undoubtedly the Indian menswear segment offers incredible probability and profitable new openings for mushrooming trends to establish their presence in this successful marketplace.