India's leading online platform Myntra announced the launch of Wrogn and Dressberry's Teens line on its platform. This new line will offer fun, trendy and conscious consumers to the fashion forward teenagers.  This new teen line will be an extension of the men's and women's segment of their brands wrong and dressberry. Through this Myntra aims to strength their assortment in this space ahead for their big fashion festival.
With a strong grasp of the tenets of contemporary fashion catering to the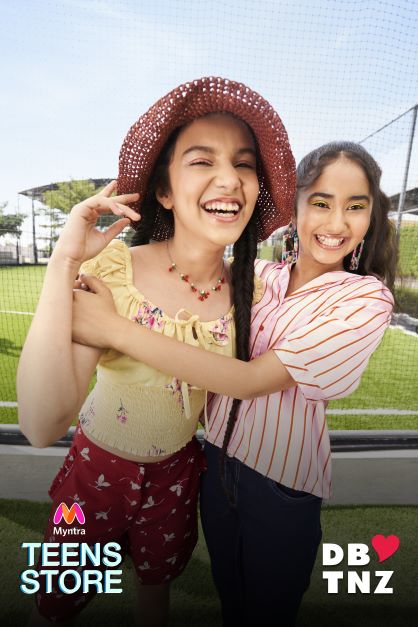 young consumer cohorts that places importance on self-expression, individuality and conscious choices, Wrogn and Dressberry teens will resonate at a deep level with the spirited, young fashion aficionados. While Wrogn is best known for its edgy designs, Dressberry draws a strong appeal from the conscious fashion consumers.
According to Myntra's press release, 'Teens' as a category has registered a CAGR of ~150% in the last two years on Myntra. Teens Store on Myntra houses a dedicated shopping alley for teenagers, aimed towards fulfilling gaps and addressing specific needs of the shoppers in this segment.
Commenting on the launch of the 'Teens' collection of Wrogn and Dressberry, Jubi Samuel, Senior Director, Category Management, Myntra, said, "The addition of Wrogn and Dressberry brings a unique proposition to our robust offering in the Teens segment, making it arguably the biggest assortment of branded teens wear. Wrogn and Dressberry have enduring appeal among young shoppers. With today's young consumers being conscious of the role that fashion plays in their life and reflective of who they stand for, the Wrogn and Dressberry teens line will further enable our fashion-forward teen cohort to have access to the trendy and conscious selection."