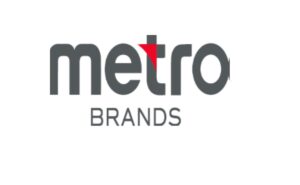 Company – Metro Brands Limited 
Launch year – 1955
CEO – Nissan Joseph
Products – Footwear
Number of stores – 624
Category – Women, Men, Kids
ABOUT METRO
Metro Brands, one of the largest Indian footwear specialty retailers and is amongst the aspirational Indian brands in the footwear category. The company opened its first store under the Metro brand in Mumbai in 1955, and have since evolved into a one-stop shop for all footwear needs, by retailing a wide range of branded products for the entire family including men, women, unisex and kids, and for every occasion including casual and formal events.
In addition to men's, women's, and kid's footwear, it also has a wide range of handbags, belts, wallets, etc. Metro Brands retail footwear under its own brands of Metro, Mochi, Walkway, Da Vinchi and J. Fontini, as well as certain third-party brands such as Crocs, Skechers, Clarks, Florsheim, and Fitflop, which complement its in-house brands. The Metro footwear range is specially curated based on the regional sensitivity to cater to the needs of different regions.
As of March 31, 2022, the Company operated 624 Stores across 142 cities spread across 30 states and union territories in India.
BRANDS