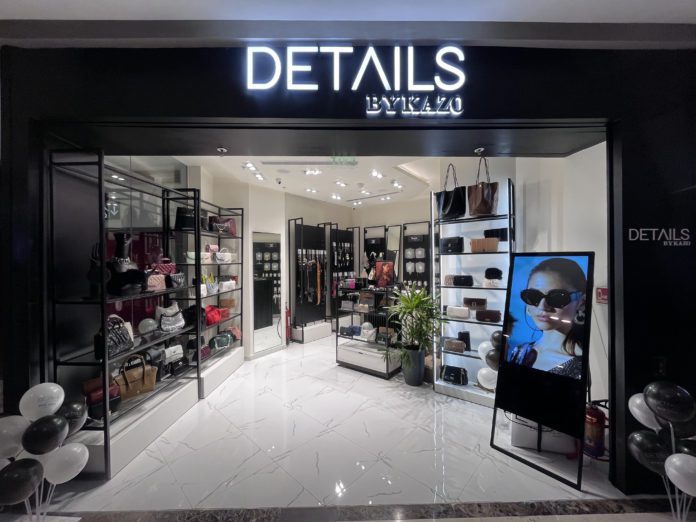 New Delhi: Kazo, a women's fast fashion brand, has announced the launch of its sister brand 'Details by Kazo', a one-stop fashion accessory store. The 400 sq. ft. store is all set to open at DLF Noida. This store will offer a wide variety of bags, accessories, jewellery and fragrances to its customers.
The price range starts from Rs 790 which includes a wide variety of jewelry pieces; their mid-range products offer mists, belts, and perfumes. On the other hand, the price range for luxe products goes up to Rs 4990.
"Fashion isn't just about keeping up with the trends but also feeling confident about your outfit and yourself. So, we at Kazo always bring accessories that complement the Kazo women and their outfits. We are excited to launch Details By Kazo's 3rd stand-alone store to be accessible and to make fashion more glamorous," Kazo's creative director, Divya Aggarwal said.
Kazo is a premium high-street western wear brand offering fashion to customers at reasonable prices. Founded by Deepak Aggarwal in 2007, the brand launched its first store in Delhi. Currently, it has stores in Airia Mall, Gurgaon, and Kamla Nagar, Delhi.