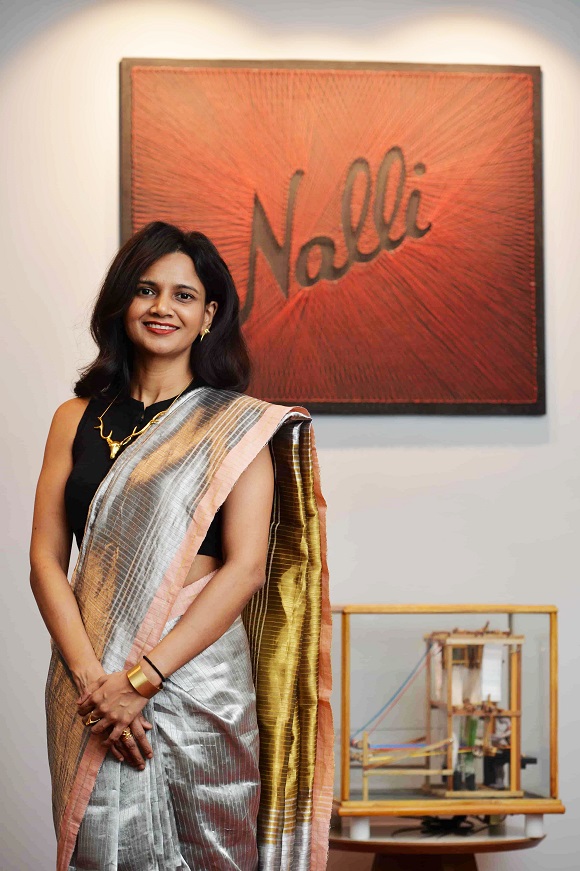 No business can survive for long without a vision; even if it does, it would be susceptible to every disruption and upheaval that generally comes in its business cycle. It needs a leader who has the capacity to create a vision and translate it into reality. This includes leading a team. A team led by a visionary leader with a clear direction is bound to achieve and go far.
In this special feature, IMAGES Business of Fashion highlights the brand icons in India's thriving fashion and lifestyle industry. This week, the spotlight is on…
Lavanya Nalli, Vice-Chair, Nalli Silk Sarees
Education: MBA Harvard Business School
Career History & Experience: McKinsey & Company, VP at Myntra and Chairman at Nalli.
Role & Responsibilities: Design unit, marketing and ecommerce.
Strengths: Decisive, data driven and strategic
Game Changing Retail Technologies: Generative AI
Skills That Helped Her Succeed: Patience, analytical thinking and follow through.
Lessons Learned: Revenue is vanity, profit is sanity, cash flow is reality. Fail fast and fail forward.
What Does the Future Hold For Fashion Retail? People have more choice than ever before so differentiation is the key, rather than just being an aggregator or departmental store.
Life Mantra: A smooth sea never makes a skilled sailor.