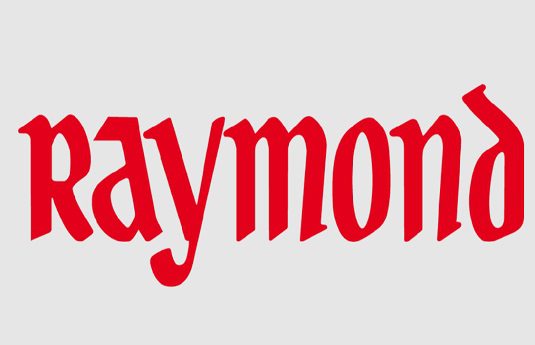 Raymond
Raymond is a diversified group with a significant presence in the Textile & Apparel sector and diverse segments such as Consumer Care, Realty, and Engineering in national and international markets. With roots dating back to 1925, as a small woollen mill in Thane (Maharashtra), manufacturing coarse woollen blankets, Raymond has evolved into a leading manufacturer of the finest fabrics in the world. Reckoned for its pioneering innovations and having enjoyed the patronage of millions of consumers, Raymond is amongst the most trusted brands in India.
Leadership
Raymond Limited was first incorporated as the Raymond Woolen Mill in 1925 near Thane Creek. Lala Kailashpat Singhania took over The Raymond Woolen Mill in the year 1944. In 1980, Lala Kailashpat Singhania's son, Dr Vijaypat Singhania took over the reins from his father and in 2000 his nephew Gautam Singhania was appointed Chairman and Managing Director of Raymond Limited. In 2015, Raymond became the first textile company in the world to produce Super 250s and innovative fabrics.
History
Raymond with its 97-year-old expertise is a textile powerhouse with modern infrastructure and strong fibre-to-fabric manufacturing capabilities. It is one of the fastest-growing fashion fabric brands today offering a range of shirting and suiting fabrics across a plethora of options such as Worsted fabrics, Cotton, Wool blends, Linen and Denim.
In 1958, Raymond became the first company to blend polyester and wool and introduce Terool – the forerunner in a series of superfine fabric blends that came to be launched over a period of time. In the same year, they opened their first retail store in King's Corner, Ballard Estate in Mumbai.
In 1960, the company began exporting state of the art machinery – the best that was available in the world at the time as far as manufacturing garments went.
In 1967, Raymond launched Trovine, a first of its kind, cool and comfortable fabric, ideal for Indian summers.
Over the next decade, Raymond set up manufacturing plants in the country
In 10980, under Dr Vijaypat Singhania, Raymond forayed into several new areas including polyester filament yarn and indigo-denim in the fashion business.
In 1986, Park Avenue was launched to provide wardrobe solutions to 'well-dressed gentlemen throughout the country.
In 1996, Raymond forayed into manufacturing denim. It currently claims to hold 60% of India's specialty ring denim market share.
In 1999, premium casualwear brand Parx was launched.
Brands
Raymond houses a number of fashion brands under it including Park Avenue, Raymond Ready To Wear, ColorPlus and Parx Ethnix.
The Raymond Group has a significant hold over the B2B space through its garments business. With its presence in this sector and state-of-the-art, owned subsidiaries, they manufacture suits, trousers, shirts, and jeans for famous fashion brands throughout the world.
Denim Business
Raymond has remarkable participation in the Denim Market, as one of the main producers and preferred suppliers of superior quality Ring Denim to some of the world's most prestigious jeanswear companies. 'Raymond Made To Measure,' which pioneered the original concept of bespoke apparel provides a luxurious service to discerning consumers who want to customize their appearance.
Business Reach
Raymond and its brands are also available in tier IV and V cities with over 1500 outlets scattered across 600 towns and a vast network of over 20,000 points of sale in India. Raymond is the largest integrated textile company in the world and exports its suits to more than 60+ countries including the USA, Canada, Europe, Japan and the Middle East.