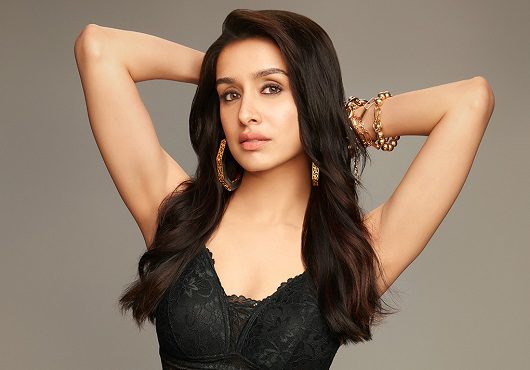 In March 2022, Clovia had made headlines when Reliance Retail Venture, an arm of Reliance Industries, acquired 89% in the Purple Panda Fashion-owned intimate brand. The oil-to-retail conglomerate made the investment in the form of secondary share purchase and primary capital infusion.
The brand, founded by Neha Kant, Pankaj Vermani and Suman Chowdhury, is the third intimate brand to have been acquired beside Zivame and Amante. Recently, Soumya Kant has been named co-founder of the brand. The direct-to-consumer lingerie and personal care brand has also roped in actor Shraddha Kapoor as its first brand ambassador. 
Products and retail footprint
"Clovia has always been a mass-market brand and most of its repeat customers come from tier-l and tier-ll markets. However, average order values are 20% higher in tier ll and-lll as compared to metros. Over 65% of Clovia's customer base comes from non-metro cities," states Soumya Kant, Co-Founder of the brand.
About Clovia's retail footprint, Soumya explains that products are available in 47 EBOs, 250+ multi-brand and big format retailers, and more.
Today, the brand offers more than 6,000 product types which include 250 new styles a month and in 75+ sizes, supported by its 'Clovia Curve Fit Test' and based on a feedback-led design strategy that analyses more than 1 million product reviews and 140 million additional user profile data points. Soumya says that the business ships about 7,00,003 items each month, selling one item every three seconds. She states that there are more than 3 million clients of Clovia both online and offline, spread over 2500+ cities.
Recently, the brand also diversified its product portfolio by unveiling Skivia, a range of naturally infused and chemical free skin care and hair care products.
Factors Enabling Growth
In addition to the rising number of working women and their disposable income, Soumya attributes Clovia's growth to its products.
"We source raw materials, develop internally, manufacture in facilities operated only for us by third parties, guarantee our own 4-level quality controls, and market through a variety of direct sales channels. Every product we develop is initially created in small batches, which are then tracked by cutting-edge backend technology that forecasts future sales (based on sales trends and consumer feedback) and suggests what additional amounts should be produced," she elaborates.
The result, she says, is low cost, as middlemen are eliminated, high on consumer appeal, and super efficient on inventory, leading to better margins and cash flows even in a high number of stock keeping units/sizes business.
Apart from this, Soumya explains that Clovia was far from affected in the Covid-19-induced lockdown. "Despite the lockdown, where businesses across sectors were impacted, Clovia in FY'20 recorded a 50% growth over FY19, with 85% sales coming from online channels. Work from home further contributed to the sales to a large extent with a high demand for sleepwear, loungewear and activewear clothing."
This consistent growth journey seems to be validated by the brand's retail growth and its plans. Clovia plans to triple its offline store count in the upcoming year, the cofounder shares. Its greater ambition is to keep expanding into new product lines to take advantage of a variety of organic and inorganic opportunities in order to expand internationally.
Challenges
"Lingerie has never been a comfortable topic in the Indian traditional societies; the stigma associated with it comes with challenges. "In our nation, lingerie has always been discussed in whispers. Women have long found it difficult to purchase at local establishments because they are typically managed by men. We've all heard tales of ladies finding themselves in amusing or humiliating situations at their local lingerie shop," Soumya explains, adding that the founders felt that the evolution of this category in India has not kept pace with fast-changing outerwear fashion.
"Our biggest issue when we first began was that clients had trouble understanding bra sizing, particularly the cup sizes. Women needed to be taught how to select the proper cup sizes," she shares.
The answer to this predicament – Clovia's applied algorithm. The algorithm is based on Clovia's Fit Test'. How does this work? The test conducts a thorough investigation of a woman's body type through five questions about her body shape and then suggests the best bra in terms of size and fit. "This is where we have a very high rating for client satisfaction," says Soumya, who is also the brand's Chief Growth Officer.
Inventory & Styles
"Initially, the lingerie industry manufacturing ran very limited, just up to a few thousand units. At that point Clovia could not provide more than 100 styles per year. Every month, we had to debut more than 100 new models while closely monitoring our inventories. Therefore, we had to persuade our collaborators to work on these illogical manufacturing ideas. However, currently, with evolving times, more than 75% of our inventory is less than 30 days old, and we provide more than 200 designs per month," she states.
The Future
The Indian market has witnessed the emergence of several direct-to-consumer brands in the early years of the past decade, some of which have gained a significant scale. Fueled by a rising number of working women and increase in disposable incomes of the target group combined with greater awareness and education around correct yet fashionable lingerie, the size of Indian women's innerwear market is expected to double by 2025. According to a report by RedSeer Management Consulting, it is slated to grow to $11-12 billion by then.
For D2C fashion, lingerie, and personal care brands, the main focus now is on meeting demand and ensuring growth across all channels of distribution – both online and offline.
"The fun for a brand is to comprehend the target market and specifics of each channel and make sure that buyers and merchants get a true omnichannel experience. For the next five to six quarters, this will be Clovia's primary priority," she concludes.