Sustainability is the new mantra of the global fashion industry, and India is no exception. The environmental and social cost of the fashion industry has compelled brands to rethink fast fashion and stress on the need for more sustainable business models and practices. The latest brand to have joined the club is Good Indian. The athleisure and essential wear brand was co-founded by Avneesh Gadgil and Rushad Wadia after they 'realized the immense potential for sustainable activewear and essentials in the Indian market'.
Brand Journey
Gadgil and Wadia met in 2022 and had 'synergistic complementary skill sets and experience'. They realized that there was a striking gap which could be filled by a homegrown brand with 'the quality and performance of global brands marrying the style and designs of luxury brands, while being 100% sustainable and reasonably priced'. This mutual thought gave birth to Good Indian, which began its journey around April, 2023.
Target Audience
Gadgil says the D2C brand's primary focus is on consumers in the age bracket of 18-30 who are eco-conscious and digitally savvy. However, being a 'diverse brand with online retail strategy', he says, "We also cater to individuals from all age groups who share similar values of sustainability and a desire for active and alternative exercise experiences".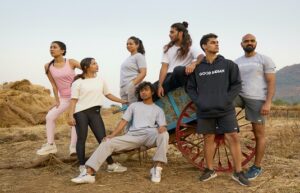 The brand's offerings include leggings, joggers, hoodies, plain t-shirts, tank tops, etc, and they are divided into performance wear and essential wear.
"There is a rise in demand in cities like Pune, Mumbai, Kolkata, Indore and Bangalore and products like sports bra for women and the men's shorts are the highest selling ones," says Gadgil. "The sportswear and essential wear market in India is growing exponentially post[1]pandemic. As a brand, we want to cultivate an ecosystem of pushing the good on everyone. We want everyone to embrace their fitness journey with confidence and style. We are also looking forward to building a community of holistic wellness culture for individuals and the planet at large," he adds.
Sustainability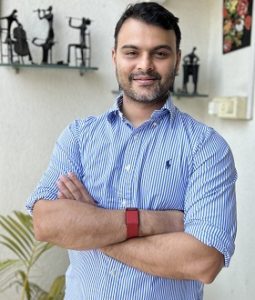 "Sustainability is not merely a buzzword for us. We want to make our activewear clothing impactful. Our collection is made with recycled polyester, which is lightweight and breathable and we use sustainable cotton to provide that extra comfort necessary during exercise. With a focus on active lifestyles, our performance wear and essential wear collections complement each other perfectly," Wadia states.
The brand's products, manufactured in Vietnam, are made of organic BCI-certified cotton and recycled polyester.
Good Indian has also partnered with urban gardening brand Ugaoo to include a pouch of spinach seeds in each delivery package.
"We have received great feedback on the sports bra. The way it's constructed gives a lot of confidence to women and it feels good on their skin is what they say. And the shorts are 100 percent recycled with material made from PET plastic bottles known as recycled polyester with a functional design," Gadgil states.
India's Activewear Market: An Overview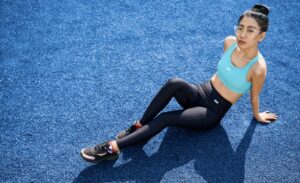 According to a report by Research and Markets, the Indian activewear market is expected to grow at a CAGR of 8.2% from 2020 to 2025. In terms of market size, the Indian apparel market is expected to reach $82 billion by 2025, according to a report by Technavio. The Indian essential wear market is also growing rapidly, driven by factors such as changing consumer preferences, rising disposable income, and the increasing popularity of athleisure fashion, Gadgil observes.
"This presents a significant opportunity for our brand to capture a share of the growing activewear and essential wear markets in India. Our focus on sustainability and affordable luxury positions us well to capture market share and appeal to the growing number of consumers who are looking for stylish and sustainable clothing options."