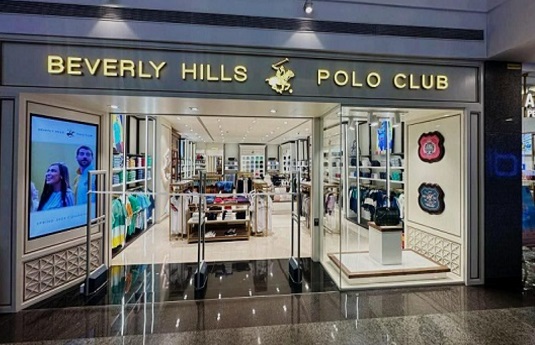 Fashion and fragrances brand Beverly Hills Polo Club has unveiled its second retail store in Kerala, wrote the retail conglomerate company Apparel Group India on social media. Situated at Hilite Mall in Calicut, the new store is the 16th brick-and-mortar retail outlet of Beverly Hills Polo Club in India.
"We are excited to announce the opening of Beverly Hills Polo Club's newest store at Hilite Mall in Calicut! This is the brand's 2nd store in Kerala and the 16th store in India," said Apparel Group India in a LinkedIn post while sharing the pictures of the store.
Kerala's, as well as South India's first retail store of Beverly Hills Polo Club, was launched in November 2022 at the Lulu Mall, Thiruvananthapuram, counted among the top malls in the region.
Retail store chain Spencer's Retail introduced the Beverly Hills Polo Club in India in 2009. Later Apparel Group India has acquired the license to operate the American lifestyle brand in India.
Apparel Group is a global fashion and lifestyle retail conglomerate based in Dubai, UAE. Apart from Beverly Hills Polo Club, Apparel Group markets more than 80 brands including global brands in India including Aldo, Bath & Body Works, Tim Hortons, Tommy Hilfiger, Nine West, it Spring, Charles & Keith, Inglot, La Senza, R&B Fashion and Victoria's Secret.
Beverly Hills Polo Club was established in 1982 in Southern California as an apparel line and later ventured into categories such as accessories, personal care, fragrances, sunglasses, footwear and home décor.
Today, the fashion retail company has a presence across 80 countries around the globe. From the existing base of 200 stores in Asia, the fashion retailer plans 300 more store openings in the next five years, the retailer said in a social media post.