Our lives changed the advent of Covid-19. The pandemic forced us inside, necessitated a lockdown on offices and retail outlets. As the world coped indoors – working from home became a norm as did exercising – the retail industry rapidly worked towards transforming itself, shifting completely to online platforms and offering home deliveries.
With Covid-19 came the demand for clothing lines that were versatile yet comfortable – clothes that people could exercise in and take a nap in. Clothes they could wear while whipping a snack or while jogging on their treadmill. The fashion retail industry delivered in style and thus came about the rise of athleisure.
And although the pandemic is now on the wane, athleisure is here to stay. Mainstream fashion brands are foraying into the segment, and more and more pureplay athleisure brands are coming up. While brands like Nike, Reebok, Adidas and Puma have been here to stay for some time now, homegrown brands like HRX and BlissClub (a Bengaluru-based company founded in 2020), have made serious inroads into the segment, giving big names a run for their money.
Here are some upcoming domestic and international names to watch out for in the athleisure space:
Nykd by Nykaa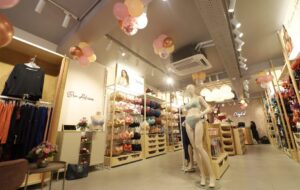 The athleisure and lingerie brand from Nykaa Fashion launched in – 2020 – opened its first standalone physical retail space in New Delhi's Rajouri Garden in August 2022. The store is spread around 2000 sq.ft and offers a 360-degree intimate wear experience with a wide range of products across innerwear, sleepwear, athleisure, and loungewear categories.
Preeti Gupta, Business Head,Nykd by Nykaa, Gloot & Kica, said, "As an inclusive, body-positive brand built on the pillars of convenience, comfort, and tech, I am certain that this expansion will allow more consumers to see, touch and experience our wide range. Nykd has been well received across the consumer spectrum and this move makes it accessible to even more people. I look forward to shoppers in New Delhi enjoying second-skin comfort with our offerings."
ONLY Introduces Athleisure Brand, ONLY PLAY
Denmark-based women's fashion brand ONLY has forayed into the athleisure segment with the launch of ONLY PLAY in a bid to cash in on the growing business of athleisure in India since the pandemic hit in 2020.
ONLY PLAY offers a combination of training and leisure in the form of functionality and feminine details mixed with the latest fashion and sportswear trends.
The range includes tops, tights, shorts, training bras, jackets, tank tops and yoga mats. The collection comes in a variety of whimsical and fun garments in flamboyant colours and comfortable silhouettes, as well as a variety of expressive and modern prints.
D2C Fitness Brand Flexnest Forays into Athleisure
Flexnest, a D2C fitness brand, entered the athleisure clothes market with the launch of its new range of workout clothes for women in 2022. Flexnest is made with 'SuperFlex' fabric for improved comfort and coverage while exercising.
Founded in 2021, Flexnest focuses on curating products for home workouts.
"After the phenomenal response as a fitness brand since our inception 2 years ago, we now want to focus on growing further with the launch of our activewear. The size of the segment is over Rs 54,000 crores and growing rapidly and we are all set to enter the category and provide the Indian consumers an unmatched product offering," Rhea Singh Anand, co-founder of Flexnest said last year.
READ MORE: Skechers awarded IMAGES Most Admired Retailer in E-Commerce Tech Implementation
BlissClub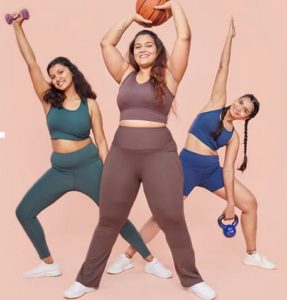 Bengaluru-based BlissClub was founded in 2020. Its claim to fame is its 'Ultimate' series of tights, which are size-inclusive and feature pockets. The company raised a $2.25 million seed round lead by Elevation Capital.
The money will go into marketing, product development, and team building as per the company.